the most wanted soft skills for ai jobs
WOMEN
AI ACADEMY
Let's humanize AI with WOMENPOWER
We inspire and enable women to get their dream jobs in AI & Tech Fields
Join in our weekly info webinar
Every Saturday, at 10:00 am CET
Signup for our weekly newsletter
Get Latest Updates
Schedule a clarification call
Contact for Information
WE SUPPORT YOU ON YOUR JOURNEY
Enablement
You have limited resources and less flexibility to invest in personal development
You find it hard to stay motivated while learning a new skill
You don't know which skills are mostly required in AI jobs and can be learned without technical background
Inspiration
You lack female role models.
You are afraid to get involved in technical jobs like AI.
You find it hard to find the confidence to enter new areas like AI.
Employment
You want to learn more about the opportunities offered by AI
You don't know enough about the working conditions of women-friendly employers
You want to learn skills for negotiation and personal and professional branding
WELCOME TO YOUR SISTERHOOD COMMUNITY



YOU ARE NOT ALONE
Women have been wrongfully led to believe that jobs in tech and AI are only designed for men. We're here to change the narrative and tell you that the future of tech lies in women employed in tech and AI. Women AI Academy will equip you with the tools and skills you need to move from thinking about a career change to landing your dream job in digital tech/AI.
THE BEST WAY FOR WOMEN TO LEARN AI SKILLS AND GET A DREAM JOB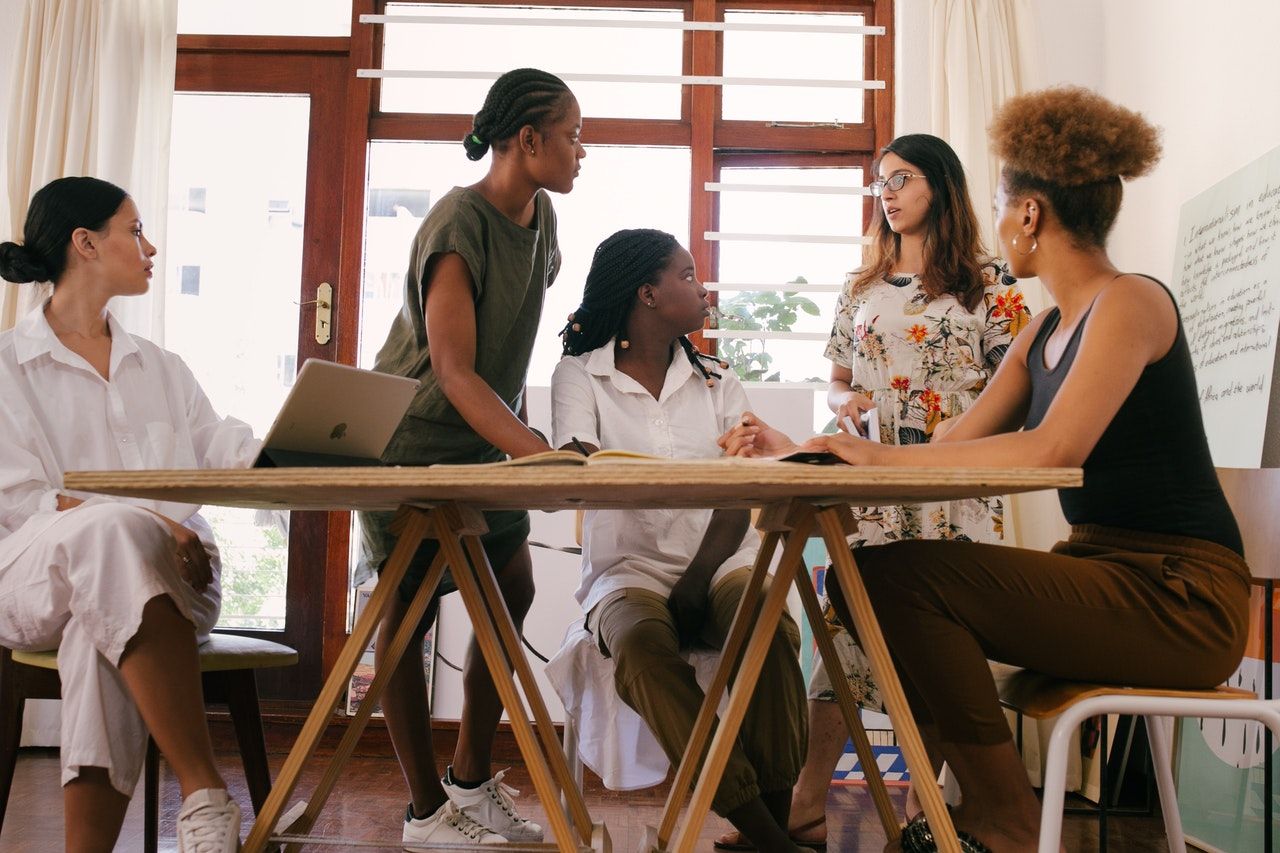 CHOOSE YOUR LEARNING PROGRAM
OUR ACADEMY IS DESIGNED FOR WOMEN BY WOMEN
We are driven by gender-equality. We know that there is a big gender-gap in tech especially in the IT/ AI jobs. We decided consciously to have an AI Academy only for women. This is so because:
Women learn better with the female peers. ( say it is jealousy or sisterhood driven:)

Women want to connect with like-minded women and with other accomplished women who inspire them

Women have huge mental barriers in entering tech jobs. With female teaching experts and mentors, and a lot of coaching we lower the entry barriers.

Women has less self-confidence in returning to work that is demanding job, like IT / AI jobs

When women want to have something more demanding, since they sometimes feel lonely, don't fit into your community because others don't understand the pressures you have?

Do you try to learn new skills alone but fail at almost every attempt?
Our learning format:
Digital Learning Circles (DLC)
For our learning programs we developed the Virtual Learning Circle Format which is a combination of self-study and virtual instructor led training. Learners are provided support around the clock by our globally located teaching experts and mentors.
Online live learning sessions with teaching experts
Peer Support
Mentoring Suppot 7X24 availability
Assignments and quizzes
Do you have more questions or interested in a free personal coaching (clarification) session?
WHAT OUR LEARNERS SAY ABOUT US
"In the real world it's not expected 'as a 37-year-old woman', to restart a career after years from a different but similar work field. The Women AI Academy Team woke me up and reminded me that against all odds, I can succeed with my strong side, by using my educational, research and teaching background. Now I have a new target. I want to be a successful woman data scientist!! As WAIA says "Let's humanize AI with WOMENPOWER."
Oya, Germany
"I am really happy learning and growing with Women AI Academy and it is of great honor to get featured on your website as a part of the first DLC program. I would like to present the following test as a testimonial for WAIA. As a part of the DLC program, I met a group of wonderful motivated women who want to learn and grow together towards their dreams. I love the way everyone is helping everyone and we are moving forward as a team. The teaching panel has an excellent team of experienced teachers who guide us wonderfully and help us every possible way to learn."
Hiya, Germany
"My name is Selin, and I'm a 20-year-old student from France, currently studying in Montréal, Canada. I just recently graduated from a Bachelor's degree in Mathematics and Physics and I am soon starting my Master's in Astrophysics. Thanks to WAIA's Data Science DLC, I had an amazing first experience with Data Science and Machine Learning : I have been guided throughout every step by experts and surrounded by incredible women, and gained valuable skills that are certainly going to be useful for my studies and later on, my career."
Selin, Canada
REFERENCE PROJECTS
Yes, we have been working for very famous organizations, like IEEE SA and Fraunhofer Gesellschaft.
Our learners were able to deliver great results already at the learning phase.


SUBSCRIBE NOW
Subscribe to our newsletter and stay in the loop with updates on AI and Data Science, invites to our Events and on our offers

Download Syllabus
According to your requirement
or
Sign-in required
Already have an account?
Don't have an account?
Prof.Ali Hessami
Ali Hessami is currently the Director of R&D and Innovation at Vega Systems, London, UK. He has an extensive track record in systems assurance and safety, security, sustainability, knowledge assessment/management methodologies. He has a background in the design and development of advanced control systems for business and safety-critical industrial applications. Hessami represents the UK on the European Committee for Electrotechnical Standardization (CENELEC) & International Electrotechnical Commission (IEC) – safety systems, hardware & software standards committees. He was appointed by CENELEC as convener of several Working Groups for review of EN50128 Safety-Critical Software Standard and update and restructuring of the software, hardware, and system safety standards in CENELEC.

Ali is also a member of Cyber Security Standardisation SGA16, SG24, and WG26 Groups and started and chairs the IEEE Special Interest Group in Humanitarian Technologies and the Systems Council Chapters in the UK and Ireland Section. In 2017 Ali joined the IEEE Standards Association (SA), initially as a committee member for the new landmark IEEE 7000 standard focused on "Addressing Ethical Concerns in System Design." He was subsequently appointed as the Technical Editor and later the Chair of P7000 working group. In November 2018, he was appointed as the VC and Process Architect of the IEEE's global Ethics Certification Programme for Autonomous & Intelligent Systems (ECPAIS).
Created with