AI Ethics

Awareness for

Technical

People

Unlock

Ethical AI

Innovation with Expert Guidance

In the ever-expanding domain of artificial intelligence, ethical considerations stand at the forefront of responsible innovation. With the EU AI Act laying a strong emphasis on ethical AI deployment, it becomes imperative for technical teams to align their methodologies and practices accordingly. This training is curated to elevate the ethical consciousness of your technical team, enabling them to weave responsibility into the fabric of AI solutions. Dive deep into the ethical dimensions of AI, comprehend the nuances of the EU AI Act, and ensure that your AI initiatives not only drive innovation but also champion ethical standards. Join us, and empower your technical team to pioneer AI solutions that resonate with values, responsibility, and trust.

Duration:

1 Day (8 hours), (online / virtual live session)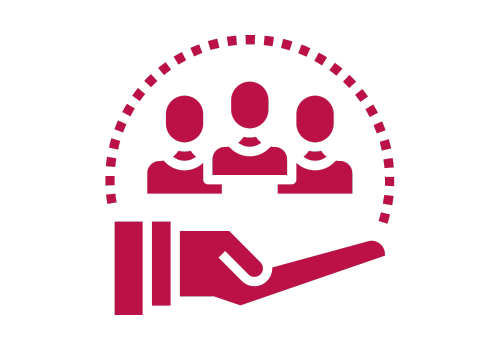 Who
Should Attend?
AI Developers and Engineers looking to infuse ethical considerations in their AI solutions.
Data Scientists aiming to ensure their models are fair, transparent, and unbiased.

Technical Project Managers overseeing AI or ML-based projects.
IT professionals curious about the ethical implications of AI technologies.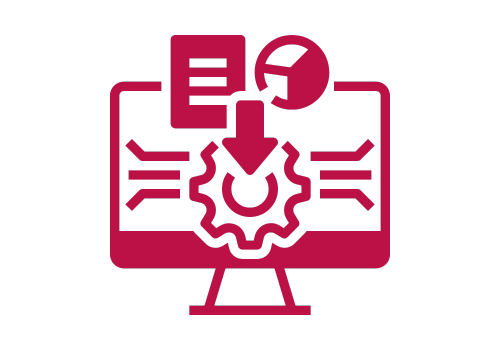 Course

Highlights
Introduction to Ethical AI:
Dive deep into the importance of ethics in AI.
Navigating the EU AI Act: Understand and align with the key mandates of the Act.

Hands-on Workshops: Engage in group activities for practical ethical problem-solving.
Data Privacy and Security: Navigate the intricate world of data protection in AI.
Interactive Q&A Sessions: Get all your queries addressed by experts in the field.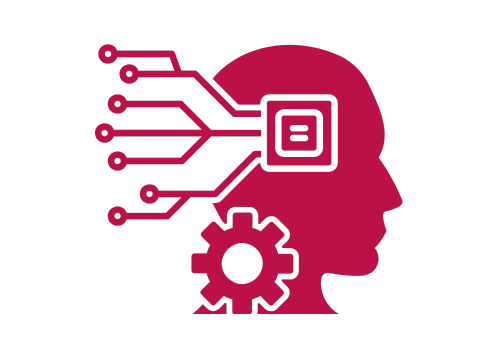 Pre-
requisites
Basic understanding of AI and ML concepts.
Familiarity with general IT operations and processes.
Training Materials
Needed by Participants
Laptop or computer with internet connection.
Notepad and pen for note-taking.
Pre-installed tools and software (a list will be provided ahead of the training).
Training

Content
AI Ethics
Awareness for
Technical
People
Objective: Elevate your technical team's ethical consciousness with a clear understanding of the ethical dimensions of AI, the responsibilities in fostering responsible AI practices, and the alignment with the EU AI Act's requirements.
Session 1: Introduction to Ethical AI

What is Ethical AI?
The role of ethics in AI development and deployment.
Real-world scenarios highlighting the ethical impact of AI.
Session 2: Navigating the EU AI Act

Overview of the EU AI Act and its ethical focus.
Key mandates of the Act relevant to technical teams.
How the Act influences AI development and deployment.
Session 3: Bias and Fairness in AI

Understanding sources of bias in data and models.
Technical strategies to identify and mitigate bias.
Tools and techniques for ensuring fairness in AI solutions.
Session 4: AI Transparency and Explainability
The importance of transparent and explainable AI.
Techniques to improve model transparency.
Tools available for enhancing explainability in AI.
Session 5: Accountability and Responsibility in AI Deployment
Roles and responsibilities of technical teams in ethical AI.
Best practices for error handling and accountability.
Strategies for ensuring the reliability and robustness of AI solutions.
Session 6: Workshop: Ethical Considerations in AI Design
Group activity to design an AI solution with ethical considerations in mind.
Case studies for hands-on ethical problem solving.
Sharing, feedback, and discussions on developed solutions.
Session 7: Data Privacy and Security in AI
Importance of data protection in the AI lifecycle.
Best practices and tools for ensuring data security.
Overview of GDPR and its implications on AI data processing.
Session 8: Concluding Remarks and Q&A
Reflecting on the importance of ethics in the AI journey.
Addressing questions and providing clarity on discussed topics.
Encouraging proactive ethical considerations in future AI projects.
Download Syllabus
According to your requirement
or
Sign-in required
Already have an account?
Don't have an account?
Ali Hessami is currently the Director of R&D and Innovation at Vega Systems, London, UK. He has an extensive track record in systems assurance and safety, security, sustainability, knowledge assessment/management methodologies. He has a background in the design and development of advanced control systems for business and safety-critical industrial applications.
Hessami represents the UK on the European Committee for Electrotechnical Standardization (CENELEC) & International Electrotechnical Commission (IEC) – safety systems, hardware & software standards committees. He was appointed by CENELEC as convener of several Working Groups for review of EN50128 Safety-Critical Software Standard and update and restructuring of the software, hardware, and system safety standards in CENELEC.
Ali is also a member of Cyber Security Standardisation SGA16, SG24, and WG26 Groups and started and chairs the IEEE Special Interest Group in Humanitarian Technologies and the Systems Council Chapters in the UK and Ireland Section. In 2017 Ali joined the IEEE Standards Association (SA), initially as a committee member for the new landmark IEEE 7000 standard focused on "Addressing Ethical Concerns in System Design." He was subsequently appointed as the Technical Editor and later the Chair of P7000 working group. In November 2018, he was appointed as the VC and Process Architect of the IEEE's global Ethics Certification Programme for Autonomous & Intelligent Systems (ECPAIS).
Trish advises and trains organisations internationally on Responsible AI (AI/data ethics, policy, governance), and Corporate Digital Responsibility.
Patricia has 20 years' experience as a lawyer in data, technology and regulatory/government affairs and is a registered Solicitor in England and Wales, and the Republic of Ireland. She has authored and edited several works on law and regulation, policy, ethics, and AI.
She is an expert advisor on the Ethics Committee to the UK's Digital Catapult Machine Intelligence Garage working with AI startups, is a Maestro (a title only given to 3 people in the world) and expert advisor "Maestro" on the IEEE's CertifAIEd (previously known as ECPAIS) ethical certification panel, sits on IEEE's P7003 (algorithmic bias)/P2247.4 (adaptive instructional systems)/P7010.1 (AI and ESG/UN SDGS) standards programmes, is a ForHumanity Fellow working on Independent Audit of AI Systems, is Chair of the Society for Computers and Law, and is a non-exec director on the Board of iTechlaw and on the Board of Women Leading in AI. Until 2021, Patricia was on the RSA's online harms advisory panel, whose work contributed to the UK's Online Safety Bill.
Trish is also a linguist and speaks fluently English, French, and German.
Created with