AI Ethics

Awareness Training for

Non-Technical

People

In today's rapidly advancing technological landscape, AI is playing an instrumental role in shaping industries, businesses, and societies. However, as we march towards a more AI-driven future, the ethical dimensions surrounding it can't be overlooked. With the EU AI Act emphasizing the importance of ethics in AI applications, there's a dire need for organizations to align with these guidelines and foster an ethical AI environment. This training aims to empower non-technical teams and executives, offering them a foundational understanding of AI ethics, thus ensuring your organization navigates the ethical landscape of AI with proficiency.

Duration:

1 Day (8 hours), (online / virtual live session)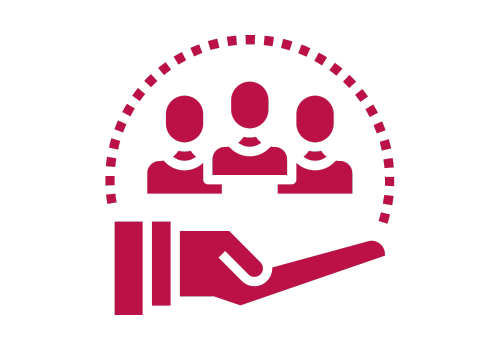 Who
Should Attend?
Executives and senior leaders seeking to integrate AI responsibly in their departments.
Non-technical team members across HR, Marketing, Sales, and other departments where AI tools are employed.

Policy makers and consultants aiming to stay updated with the ethical implications of AI.
Any professional eager to gain a foundational understanding of the ethics surrounding AI and its applications.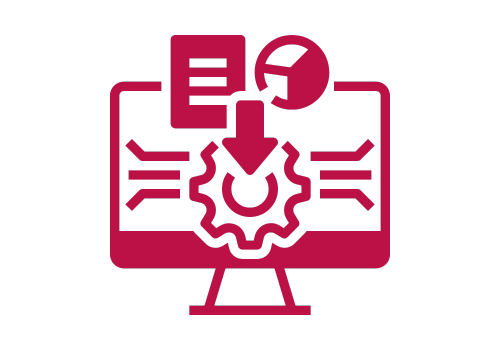 Course

Highlights
Comprehensive understanding of the AI landscape and the EU AI Act's ethical emphasis.
Delving deep into biases in AI, recognizing them, and understanding their societal ramifications.

Exploring the intricate relationship between AI, data, and privacy.
Engaging hands-on workshop sessions focused on crafting ethical AI frameworks.
Open-floor Q&A sessions offering clarifications on all things AI ethics.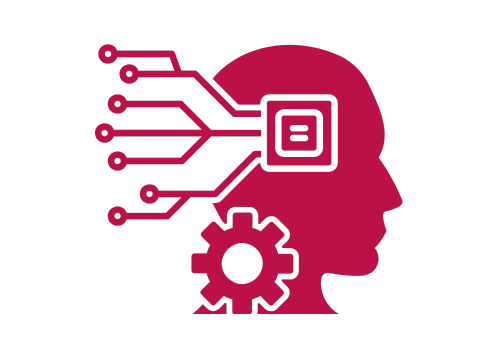 Pre-
requisites
No prior knowledge of AI or technical expertise is required. This training is tailored for a non-technical audience.
An open mindset, ready to engage with and delve into the ethical dimensions of AI.

Training Materials
Needed by Participants
A device (laptop/tablet) with a stable internet connection to access the virtual training.
Note-taking materials (optional but recommended).
Pre-reading materials (will be provided a week before the training).
Training

Content
AI Ethics

Awareness Training for

Non-Technical

People

Objective: Empower non-technical teams and executives with a foundational understanding of AI ethics. Elevate awareness about AI's ethical dimensions, align with the EU AI Act's emphasis on ethics, and equip your organization to navigate the ethical landscape of AI effectively.
Session 1: Understanding the AI Landscape

Introduction to Artificial Intelligence: What it is and isn't.
The EU AI Act: A snapshot of its emphasis on ethics and its relevance.
Real-world Examples: Highlighting the importance of ethics in AI applications.
Session 2: Unpacking Bias in AI

Defining and Recognizing Bias: Understanding biases in data and algorithms.
The Real-world Ramifications: Impacts of biased AI on individuals and societies.
Interactive Activity: Identifying bias in common AI applications.
Session 3: Transparency, Trust, and Accountability

Deciphering the AI Black Box: The need for explainability in AI.
The Role of Transparency: Building trust in AI systems.
Accountability Measures: Steps and protocols when AI applications falter.
Session 4: Ethical Dilemmas in AI Deployments
Real-world AI Scenarios: Exploring the nuances of ethical dilemmas in AI.
Group Discussion: Deliberating on potential resolutions to these dilemmas.
Session 5: AI, Data, and Privacy
Data: The Lifeline of AI: Why it's pivotal and the associated ethical concerns.
Navigating the Privacy Quagmire: GDPR, CCPA, and ensuring data protection.
Interactive Activity: Evaluating privacy concerns in AI scenarios.
Session 6: Crafting Ethical AI Frameworks
Essentials of an Ethical AI Blueprint: Principles and guidelines to consider.
Best Practices: Actions and steps to reinforce ethical AI deployment.
Resources Dive: Directing attendees to further readings and communities.
Session 7: Hands-on Workshop: Ethical AI in Action
Group Activity: Formulating ethical guidelines for a provided AI use case.
Feedback Rounds: Sharing, critiquing, and refining the developed guidelines.
Session 8: Wrapping Up and Engaging Q&A
Recap of the Day: Summarizing the key takeaways.
Open Floor Q&A: Addressing queries, concerns, and providing clarifications.
Looking Ahead: Encouraging proactive ethical AI integration in attendees' domains.
Download Syllabus
According to your requirement
or
Sign-in required
Already have an account?
Don't have an account?
Ali Hessami is currently the Director of R&D and Innovation at Vega Systems, London, UK. He has an extensive track record in systems assurance and safety, security, sustainability, knowledge assessment/management methodologies. He has a background in the design and development of advanced control systems for business and safety-critical industrial applications.
Hessami represents the UK on the European Committee for Electrotechnical Standardization (CENELEC) & International Electrotechnical Commission (IEC) – safety systems, hardware & software standards committees. He was appointed by CENELEC as convener of several Working Groups for review of EN50128 Safety-Critical Software Standard and update and restructuring of the software, hardware, and system safety standards in CENELEC.
Ali is also a member of Cyber Security Standardisation SGA16, SG24, and WG26 Groups and started and chairs the IEEE Special Interest Group in Humanitarian Technologies and the Systems Council Chapters in the UK and Ireland Section. In 2017 Ali joined the IEEE Standards Association (SA), initially as a committee member for the new landmark IEEE 7000 standard focused on "Addressing Ethical Concerns in System Design." He was subsequently appointed as the Technical Editor and later the Chair of P7000 working group. In November 2018, he was appointed as the VC and Process Architect of the IEEE's global Ethics Certification Programme for Autonomous & Intelligent Systems (ECPAIS).
Trish advises and trains organisations internationally on Responsible AI (AI/data ethics, policy, governance), and Corporate Digital Responsibility.
Patricia has 20 years' experience as a lawyer in data, technology and regulatory/government affairs and is a registered Solicitor in England and Wales, and the Republic of Ireland. She has authored and edited several works on law and regulation, policy, ethics, and AI.
She is an expert advisor on the Ethics Committee to the UK's Digital Catapult Machine Intelligence Garage working with AI startups, is a Maestro (a title only given to 3 people in the world) and expert advisor "Maestro" on the IEEE's CertifAIEd (previously known as ECPAIS) ethical certification panel, sits on IEEE's P7003 (algorithmic bias)/P2247.4 (adaptive instructional systems)/P7010.1 (AI and ESG/UN SDGS) standards programmes, is a ForHumanity Fellow working on Independent Audit of AI Systems, is Chair of the Society for Computers and Law, and is a non-exec director on the Board of iTechlaw and on the Board of Women Leading in AI. Until 2021, Patricia was on the RSA's online harms advisory panel, whose work contributed to the UK's Online Safety Bill.
Trish is also a linguist and speaks fluently English, French, and German.
Created with