Data Analytics

with Python

Your Path to Becoming a

Data Analytics Pro

Data is the currency of the modern world, and Python has emerged as the lingua franca for data analytics. Whether you're new to the field or looking to enhance your skills, this course is tailored to impart the essence of data analytics using Python – one of the most versatile and widely-used languages in the world.

Duration:

30 Hours (online / virtual live session)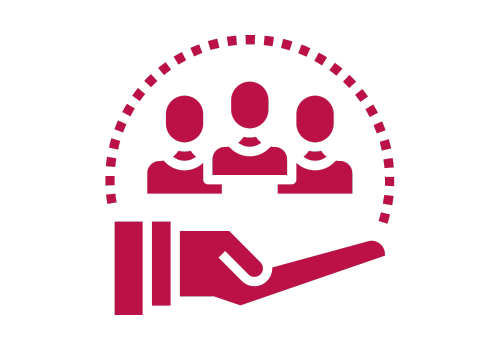 Who

Should Attend?
Aspiring data scientists, data analysts, Python enthusiasts, and anyone intrigued by the realm of data and insights.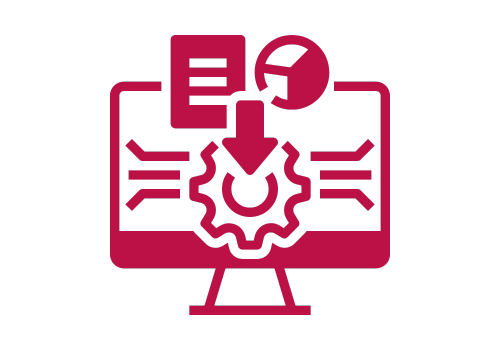 Course

Breakdown
Diving Into Python & Its Data Powerhouse: Witness Python's evolution and why it's the go-to language for data enthusiasts.
Setting the Stage: From installation to Jupyter Notebook setup, ensure you're well-equipped for the journey.
Python 101 for Analysts:
Brush up on foundational Python concepts and discover the art of writing Pythonic code.
Mastering Pandas:
Grasp the capabilities of Pandas for data wrangling, cleaning, and transformation.
Art of Visualization: Explore the world of Matplotlib & Seaborn, crafting compelling visuals that narrate data stories.
Diving Deeper: Unravel advanced analytics techniques from time series analysis to a primer on machine learning.
Coding Like a Pro: Unearth best practices, optimization techniques, and the magic of debugging in Python.
Bringing It All Together: Conclude with a real-world case study, applying your newfound knowledge, followed by an interactive Q&A.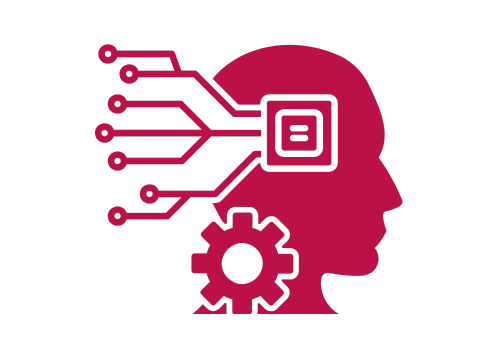 Pre-requisites
Basic Programming Knowledge: Familiarity with any programming language is beneficial.
Zeal to Learn: An inquisitive mind ready to explore the vast world of data.
Training Materials
Needed
With Python (version 3.x) installed.
For downloading necessary libraries and datasets.
For interactive data analysis (instruction on setup provided in the course).
Any text editor for scripting (e.g., Visual Studio Code, Atom).
To be provided by the trainers or downloadable via provided links.
Pandas, Matplotlib, Seaborn, and a few others. Instructions on installation will be given.
Training

Content
Data Analytics

with Python
1. Introduction to Python & Data Analytics

Objective: Set the context and highlight the significance of Python in data analytics.
Brief history and rise of Python in data analytics.
Advantages of Python: Libraries, community, versatility.
2. Setting up the Python Environment

Objective: Ensure participants have the necessary tools installed and ready.
2.1. Installing Python and Pip
Python versions and compatibility.
2.2. Virtual Environments
Why use virtual environments? Introduction to venv and conda.
2.3. Jupyter Notebook & Lab
Setting up and basics of Jupyter for interactive data analysis.
3. Python Basics for Data Analytics

Objective:
Refresh or introduce Python's foundational concepts.
3.1. Data Types and Variables
Strings, numbers, lists, dictionaries, tuples.
3.2. Control Structures
Loops, conditionals, and functions.
3.3. Pythonic Code & List Comprehensions
Writing efficient and readable Python code.
4. Data Manipulation with Pandas

Objective:
Delve into the primary library for data analysis in Python.
4.1. Introduction to Pandas
4.2. Reading and Writing Data
CSV, Excel, SQL databases.
4.3. Data Cleaning and Transformation
Handling missing values, merging datasets, filtering, and aggregation.
5. Data Visualization with Matplotlib and Seaborn

Objective:
Visualize data effectively to gain insights.
5.1. Basics of Matplotlib
Line plots, scatter plots, bar charts, histograms.
5.2. Advanced Visualization with Seaborn
Heatmaps, pair plots, and more.
5.3. Customizing and Storing Visuals
Modifying axes, titles, legends, and saving plots.
6. Advanced Data Analytics Techniques

Objective:
Introduce advanced analytical techniques and tools in Python.
6.1. Time Series Analysis
Handling dates, time resampling, and rolling statistics.
6.2. Text Analytics
Basics of text processing using libraries like NLTK or TextBlob.
6.3. Basic Introduction to Machine Learning
Train/test split, basic regression and classification using scikit-learn.
7. Best Practices and Debugging

Objective:
Offer insights on effective coding and problem-solving in Python.
7.1. Writing Efficient Code
Code profiling and optimization techniques.
7.2. Debugging Common Errors
Using IDEs or tools like pdb for debugging.
8. Conclusion, Case Study & Q&A Session

Objective: Apply learned concepts in a real-world scenario and address queries.
Guided case study: A hands-on project encapsulating the training's core concepts.
Recap and highlight avenues for further exploration in Python-based data analytics.
Engaging in Q&A.
Download Syllabus
According to your requirement
or
Sign-in required
Already have an account?
Don't have an account?
Ali Hessami is currently the Director of R&D and Innovation at Vega Systems, London, UK. He has an extensive track record in systems assurance and safety, security, sustainability, knowledge assessment/management methodologies. He has a background in the design and development of advanced control systems for business and safety-critical industrial applications.
Hessami represents the UK on the European Committee for Electrotechnical Standardization (CENELEC) & International Electrotechnical Commission (IEC) – safety systems, hardware & software standards committees. He was appointed by CENELEC as convener of several Working Groups for review of EN50128 Safety-Critical Software Standard and update and restructuring of the software, hardware, and system safety standards in CENELEC.
Ali is also a member of Cyber Security Standardisation SGA16, SG24, and WG26 Groups and started and chairs the IEEE Special Interest Group in Humanitarian Technologies and the Systems Council Chapters in the UK and Ireland Section. In 2017 Ali joined the IEEE Standards Association (SA), initially as a committee member for the new landmark IEEE 7000 standard focused on "Addressing Ethical Concerns in System Design." He was subsequently appointed as the Technical Editor and later the Chair of P7000 working group. In November 2018, he was appointed as the VC and Process Architect of the IEEE's global Ethics Certification Programme for Autonomous & Intelligent Systems (ECPAIS).
Trish advises and trains organisations internationally on Responsible AI (AI/data ethics, policy, governance), and Corporate Digital Responsibility.
Patricia has 20 years' experience as a lawyer in data, technology and regulatory/government affairs and is a registered Solicitor in England and Wales, and the Republic of Ireland. She has authored and edited several works on law and regulation, policy, ethics, and AI.
She is an expert advisor on the Ethics Committee to the UK's Digital Catapult Machine Intelligence Garage working with AI startups, is a Maestro (a title only given to 3 people in the world) and expert advisor "Maestro" on the IEEE's CertifAIEd (previously known as ECPAIS) ethical certification panel, sits on IEEE's P7003 (algorithmic bias)/P2247.4 (adaptive instructional systems)/P7010.1 (AI and ESG/UN SDGS) standards programmes, is a ForHumanity Fellow working on Independent Audit of AI Systems, is Chair of the Society for Computers and Law, and is a non-exec director on the Board of iTechlaw and on the Board of Women Leading in AI. Until 2021, Patricia was on the RSA's online harms advisory panel, whose work contributed to the UK's Online Safety Bill.
Trish is also a linguist and speaks fluently English, French, and German.
Created with