Data
Storytelling

Mastery

Transform

Raw Data into Compelling Stories

In the age of information, data is abundant. But the real challenge lies not just in collecting this data, but in converting it into a coherent story that resonates. Effective data storytelling is a sought-after skill that can drive decision-making, inspire action, and bring clarity to complex topics. This course is meticulously designed to provide you with the techniques and tools to transform raw data into visually engaging, persuasive narratives.

Duration:

9 Hours (online / virtual live session)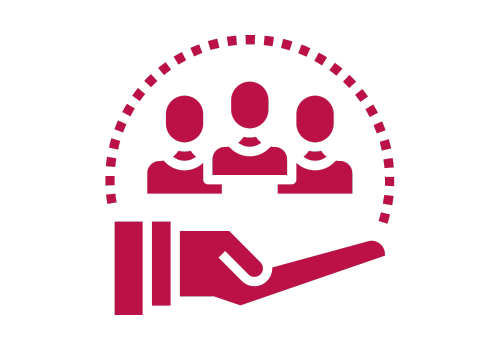 Who
Should Attend?
Data analysts and scientists looking to improve their presentation skills
Business professionals wanting to leverage data more effectively in their reports and presentations

Anyone interested in visualizing and communicating data in a more engaging manner
Content creators and marketers aiming to incorporate data-driven insights into their content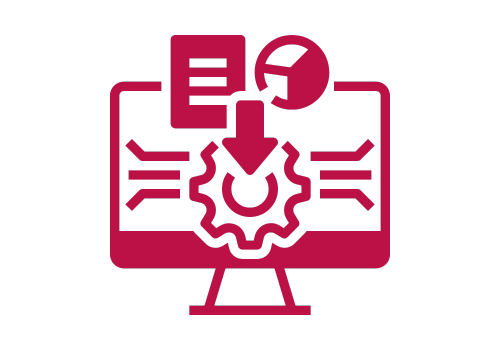 Course

Highlights
Foundations of Data Storytelling: Understand the essence of weaving data into narratives.
Visualization Basics & Techniques: From charts to interactive dashboards, master the tools of the trade.

Narrative Crafting:
Develop a gripping storyline that maintains audience engagement.
Engagement Strategies: Learn techniques to captivate and retain your audience's attention.
Ethical Storytelling: Understand the importance of maintaining data integrity and avoiding misleading visuals.
Hands-on Activities: Apply your skills in real-time, get feedback, and refine your approach.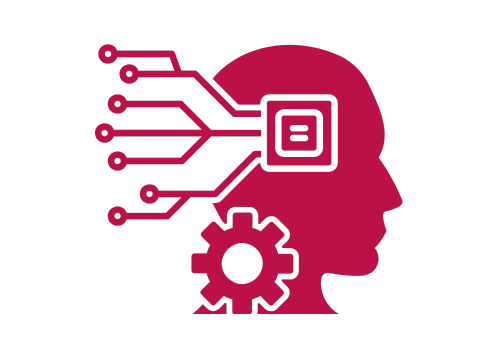 Pre-
requisites
A basic understanding of data analysis principles.
Familiarity with any data visualization tool is beneficial but not mandatory.

Training Materials
Needed by Participants
Laptop or computer with internet access.
Any data visualization tool of choice installed (e.g., Tableau, Power BI, etc. Recommendations will be provided before the training).
Notepad or digital note-taking tool for session notes and exercises.
Training

Content
Data
Storytelling

Mastery
Session 1: Introduction to Data Storytelling & Visualization Basics

Understanding Data Storytelling
What is data storytelling?
Why is it essential in today's data-driven world?
The difference between data visualization and data storytelling.
Elements of a Good Data Story
Context
Narrative structure
Supporting data
Basics of Data Visualization
Types of visualizations: Charts, graphs, heat maps, etc.
Best practices: Choosing the right chart, color usage, avoiding clutter.
Hands-on Activity: Create a basic visualization using a given dataset.
Session 2: Crafting the Narrative & Advanced Visualization Techniques

The Narrative Structure
Beginning: Setting the stage
Middle: Presenting the main insights or conflicts
End: Conclusion and call-to-action
Storytelling with Data
How to weave data into your narrative effectively
Techniques to emphasize data insights
Advanced Visualization Techniques
Interactive dashboards
Tools for creating compelling visuals (e.g., Tableau, Power BI)
Hands-on Activity: Upgrade the visualization from Session 1 with advanced techniques and narrative elements.
Session 3: Presentation & Engagement and Ethical Considerations

Engaging Your Audience
Techniques to hold attention
Tailoring your presentation to your audience
Storytelling techniques: Metaphors, analogies, and real-world implications
Ethical Considerations
Avoiding misleading visuals
Representing data with integrity
Considering data privacy and sensitivity
Final Project & Feedback
Participants present their data story.
Constructive feedback from peers and trainer.
Conclusion & Further Resources
Recap of the course
Recommendations for further learning and practice
Download Syllabus
According to your requirement
or
Sign-in required
Already have an account?
Don't have an account?
Ali Hessami is currently the Director of R&D and Innovation at Vega Systems, London, UK. He has an extensive track record in systems assurance and safety, security, sustainability, knowledge assessment/management methodologies. He has a background in the design and development of advanced control systems for business and safety-critical industrial applications.
Hessami represents the UK on the European Committee for Electrotechnical Standardization (CENELEC) & International Electrotechnical Commission (IEC) – safety systems, hardware & software standards committees. He was appointed by CENELEC as convener of several Working Groups for review of EN50128 Safety-Critical Software Standard and update and restructuring of the software, hardware, and system safety standards in CENELEC.
Ali is also a member of Cyber Security Standardisation SGA16, SG24, and WG26 Groups and started and chairs the IEEE Special Interest Group in Humanitarian Technologies and the Systems Council Chapters in the UK and Ireland Section. In 2017 Ali joined the IEEE Standards Association (SA), initially as a committee member for the new landmark IEEE 7000 standard focused on "Addressing Ethical Concerns in System Design." He was subsequently appointed as the Technical Editor and later the Chair of P7000 working group. In November 2018, he was appointed as the VC and Process Architect of the IEEE's global Ethics Certification Programme for Autonomous & Intelligent Systems (ECPAIS).
Trish advises and trains organisations internationally on Responsible AI (AI/data ethics, policy, governance), and Corporate Digital Responsibility.
Patricia has 20 years' experience as a lawyer in data, technology and regulatory/government affairs and is a registered Solicitor in England and Wales, and the Republic of Ireland. She has authored and edited several works on law and regulation, policy, ethics, and AI.
She is an expert advisor on the Ethics Committee to the UK's Digital Catapult Machine Intelligence Garage working with AI startups, is a Maestro (a title only given to 3 people in the world) and expert advisor "Maestro" on the IEEE's CertifAIEd (previously known as ECPAIS) ethical certification panel, sits on IEEE's P7003 (algorithmic bias)/P2247.4 (adaptive instructional systems)/P7010.1 (AI and ESG/UN SDGS) standards programmes, is a ForHumanity Fellow working on Independent Audit of AI Systems, is Chair of the Society for Computers and Law, and is a non-exec director on the Board of iTechlaw and on the Board of Women Leading in AI. Until 2021, Patricia was on the RSA's online harms advisory panel, whose work contributed to the UK's Online Safety Bill.
Trish is also a linguist and speaks fluently English, French, and German.
Created with