Git/GitHub Configuration

Management Training

Unlock the

Full Potential

of Modern Version Control

In today's rapidly changing software development landscape, mastering efficient version control is non-negotiable. Git, coupled with GitHub, presents an industry-standard solution that ensures seamless collaboration and robust codebase management. This training isn't just about commands—it's about inculcating a version control culture, establishing productive workflows, and fostering collaborative coding best practices.

Duration:

3 Hours (online / virtual live session)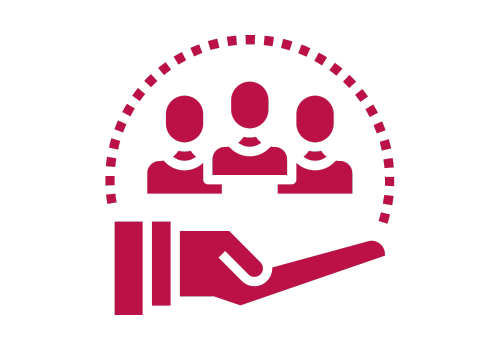 Who
Should Attend?
Developers: Whether you're a newbie or seasoned professional, refine your version control skills.
Project Managers: Gain insights into the software development workflow and improve project tracking.

Software Teams: Equip your team with the skills needed for synchronized development efforts.
Students: Learn industry-standard tools and get a head start in the tech world.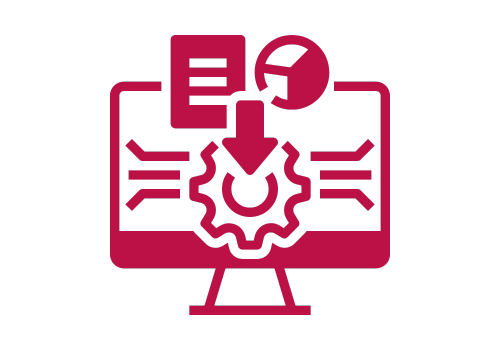 Course

Highlights
Comprehensive exploration of Git, from basic commands to advanced features.
Deep dive into GitHub's features like repositories, pull requests, and GitHub Actions.

Hands-on activities on branching, merging, and resolving conflicts.
Insights into configuration management using Git.
Real-world collaborative workflows and best practices.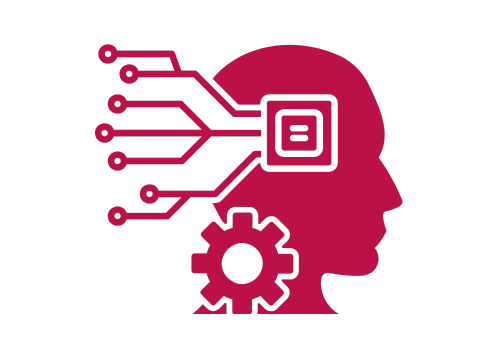 Pre-
requisites
Basic understanding of software development.
Familiarity with command-line tools is beneficial but not mandatory.

Training Materials
Needed by Participants
A laptop or computer with Git installed.
A GitHub account (free or existing).
Internet connection for accessing GitHub and online resources.
A text editor (like Visual Studio Code, Atom, or Sublime Text).
Optional:

Git GUI client (like GitHub Desktop) if preferred over command-line.
Training

Content
Git/GitHub Configuration

Management Training
Session 1: Introduction to Git & GitHub

Understanding Version Control:
What is Version Control?
Importance in software development.
Centralized vs. Distributed Version Control Systems.
Getting Started with Git:
Installation & Setup.
Basic Git commands: init, status, add, commit.
Git configuration.
Introduction to GitHub:
What is GitHub and why use it?
Setting up a GitHub account.
Creating repositories.
Understanding the GitHub interface.
Session 2: Advanced Git Features & Workflow

Branching and Merging:
What is a branch?
Creating and switching between branches.
Merging branches.
Resolving merge conflicts.
Remote Repositories and Collaboration:
Cloning repositories.
Git pull and git push.
Setting up remotes.
Understanding fetch vs. pull.
Collaborative Workflows:
Forks and Pull Requests.
Code reviews on GitHub.
Collaboration best practices.
Session 3: Configuration Management & Best Practices

Configuration Management in Git:
Git configuration files (gitconfig).
Ignoring files using .gitignore.
Using Git hooks for automation.
GitHub Features for Project Management:
GitHub Issues.
Project boards.
GitHub Actions and CI/CD introduction.
Best Practices & Tips:
Commit message standards.
Regularly syncing with remote repositories.
Keeping a clean commit history (rebase, squash).
Utilizing tags and releases.
Download Syllabus
According to your requirement
or
Sign-in required
Already have an account?
Don't have an account?
Ali Hessami is currently the Director of R&D and Innovation at Vega Systems, London, UK. He has an extensive track record in systems assurance and safety, security, sustainability, knowledge assessment/management methodologies. He has a background in the design and development of advanced control systems for business and safety-critical industrial applications.
Hessami represents the UK on the European Committee for Electrotechnical Standardization (CENELEC) & International Electrotechnical Commission (IEC) – safety systems, hardware & software standards committees. He was appointed by CENELEC as convener of several Working Groups for review of EN50128 Safety-Critical Software Standard and update and restructuring of the software, hardware, and system safety standards in CENELEC.
Ali is also a member of Cyber Security Standardisation SGA16, SG24, and WG26 Groups and started and chairs the IEEE Special Interest Group in Humanitarian Technologies and the Systems Council Chapters in the UK and Ireland Section. In 2017 Ali joined the IEEE Standards Association (SA), initially as a committee member for the new landmark IEEE 7000 standard focused on "Addressing Ethical Concerns in System Design." He was subsequently appointed as the Technical Editor and later the Chair of P7000 working group. In November 2018, he was appointed as the VC and Process Architect of the IEEE's global Ethics Certification Programme for Autonomous & Intelligent Systems (ECPAIS).
Trish advises and trains organisations internationally on Responsible AI (AI/data ethics, policy, governance), and Corporate Digital Responsibility.
Patricia has 20 years' experience as a lawyer in data, technology and regulatory/government affairs and is a registered Solicitor in England and Wales, and the Republic of Ireland. She has authored and edited several works on law and regulation, policy, ethics, and AI.
She is an expert advisor on the Ethics Committee to the UK's Digital Catapult Machine Intelligence Garage working with AI startups, is a Maestro (a title only given to 3 people in the world) and expert advisor "Maestro" on the IEEE's CertifAIEd (previously known as ECPAIS) ethical certification panel, sits on IEEE's P7003 (algorithmic bias)/P2247.4 (adaptive instructional systems)/P7010.1 (AI and ESG/UN SDGS) standards programmes, is a ForHumanity Fellow working on Independent Audit of AI Systems, is Chair of the Society for Computers and Law, and is a non-exec director on the Board of iTechlaw and on the Board of Women Leading in AI. Until 2021, Patricia was on the RSA's online harms advisory panel, whose work contributed to the UK's Online Safety Bill.
Trish is also a linguist and speaks fluently English, French, and German.
Created with