Introduction to
Cloud Computing
Your Launchpad to the

Cloud Era
The cloud revolutionizes the way businesses operate, enabling innovations and cost savings. Whether you're a beginner or someone aiming to fill knowledge gaps, this course is designed to give you a comprehensive understanding of cloud computing in today's digital age.
Duration:

15 Hours
(online / virtual live session)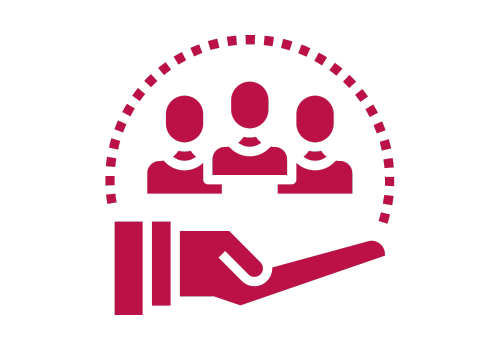 Who

Should Attend?
Professionals curious about cloud computing, IT personnel, entrepreneurs, business decision-makers, and anyone eager to grasp the fundamentals of the cloud landscape.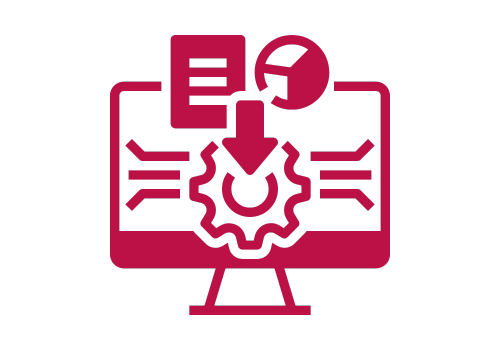 Course

Breakdown
Cloud Computing Demystified: Explore the essence of cloud computing, its evolution, and its transformative benefits.
Service Models Unveiled: Dive into IaaS, PaaS, SaaS, and the game-changing concept of serverless computing.
Deployment Models Explored:
Understand the intricacies of public, private, hybrid, and community clouds.
Tour of Cloud Giants:
Delve into the offerings of leading providers like AWS, Azure, GCP, and more.
Core Cloud Concepts: Master the significance of virtualization, storage, compute, and networking in the cloud.
Fortifying the Cloud: Grasp vital aspects of cloud security, compliance, and risk management.
Economics of the Cloud: Decode the financial dynamics of the cloud, from pricing models to cost optimization.
Migration Masterclass: Chart your cloud journey with strategies and considerations for seamless migration.
Cloud in Action: Engage with real-world case studies showcasing cloud-driven transformations across sectors.
Peering into the Future: Conclude by looking at upcoming cloud trends, followed by an interactive Q&A.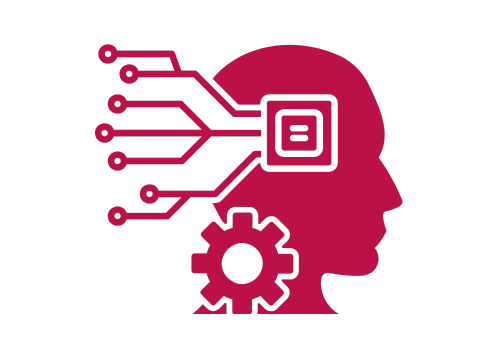 Pre

-requisites
Basic IT Knowledge: Understand basic IT concepts and terminologies.
Willingness to Learn: Passion to learn about the latest in technology and business innovations.
Training Materials
Needed
With at least 4GB RAM and a modern browser installed (preferably Chrome).
Free-tier accounts on platforms such as AWS, Azure, or GCP for hands-on sessions. (Instructions for setup will be provided prior to the training).
For note-taking during the training.
A USB or external drive for any shared resources or outputs.
Training

Content
Introduction to
Cloud Computing

Training Plan
1. Introduction to Python & Data Analytics

Objective: Introduce participants to the foundational concepts of cloud computing, emphasizing its significance, types, advantages, and real-world applications.
1. Understanding Cloud Computing:
Objective: Define and contextualize cloud computing.
What is cloud computing?
Brief history and evolution of cloud technology.
Benefits and drivers behind the rise of cloud computing.
2. Cloud Computing Service Models

Objective: Differentiate between the main service models.
Infrastructure as a Service (IaaS).
Platform as a Service (PaaS).
Software as a Service (SaaS).
Functions as a Service (FaaS) and the rise of serverless computing.
3. Cloud Deployment Models

Objective: Explain the primary deployment models.
Public cloud.
Private cloud.
Hybrid cloud.
Community cloud.
4. Key Cloud Providers & Their Offerings

Objective: Introduce major cloud service providers and their solutions.
Overview of Amazon Web Services (AWS).
Overview of Microsoft Azure.
Overview of Google Cloud Platform (GCP).
Other providers: IBM Cloud, Oracle Cloud, Alibaba Cloud.
5. Basic Cloud Concepts & Components

Objective: Familiarize participants with cloud components and concepts.
Virtualization and its significance.
Storage solutions: Blob, File, Database services.
Compute solutions: VMs, Containers.
Networking in the cloud.
6. Cloud Security & Compliance

Objective: Highlight the importance of security and compliance in cloud services.
Risks associated with cloud computing.
Security tools and protocols in the cloud.
Regulatory compliance and data sovereignty.
7. Cloud Economics & Cost Management

Objective: Explain the economic benefits and considerations of using cloud services.
Pay-as-you-go and other pricing models.
Cost optimization strategies.
Tools for monitoring and managing costs.
8. Cloud Migration & Strategies

Objective: Introduce basic strategies for moving to the cloud.
Reasons for migrating.
The "6 R's" of cloud migration: Rehost, Refactor, Rearchitect, Rebuild, Replace, Retain.
Challenges and considerations during migration.
9. Real-world Applications & Case Studies

Objective: Illustrate cloud computing's practical implications.
Case studies across industries: healthcare, finance, media, etc.
How businesses leverage cloud for scalability, disaster recovery, and innovation.
10. Conclusion, Future Trends & Q&A Session

Objective: Wrap up the course, discuss upcoming trends, and resolve any lingering questions.
The future of cloud computing: edge computing, quantum computing.
The increasing importance of multi-cloud strategies.
Q&A session.
Download Syllabus
According to your requirement
or
Sign-in required
Already have an account?
Don't have an account?
Ali Hessami is currently the Director of R&D and Innovation at Vega Systems, London, UK. He has an extensive track record in systems assurance and safety, security, sustainability, knowledge assessment/management methodologies. He has a background in the design and development of advanced control systems for business and safety-critical industrial applications.
Hessami represents the UK on the European Committee for Electrotechnical Standardization (CENELEC) & International Electrotechnical Commission (IEC) – safety systems, hardware & software standards committees. He was appointed by CENELEC as convener of several Working Groups for review of EN50128 Safety-Critical Software Standard and update and restructuring of the software, hardware, and system safety standards in CENELEC.
Ali is also a member of Cyber Security Standardisation SGA16, SG24, and WG26 Groups and started and chairs the IEEE Special Interest Group in Humanitarian Technologies and the Systems Council Chapters in the UK and Ireland Section. In 2017 Ali joined the IEEE Standards Association (SA), initially as a committee member for the new landmark IEEE 7000 standard focused on "Addressing Ethical Concerns in System Design." He was subsequently appointed as the Technical Editor and later the Chair of P7000 working group. In November 2018, he was appointed as the VC and Process Architect of the IEEE's global Ethics Certification Programme for Autonomous & Intelligent Systems (ECPAIS).
Trish advises and trains organisations internationally on Responsible AI (AI/data ethics, policy, governance), and Corporate Digital Responsibility.
Patricia has 20 years' experience as a lawyer in data, technology and regulatory/government affairs and is a registered Solicitor in England and Wales, and the Republic of Ireland. She has authored and edited several works on law and regulation, policy, ethics, and AI.
She is an expert advisor on the Ethics Committee to the UK's Digital Catapult Machine Intelligence Garage working with AI startups, is a Maestro (a title only given to 3 people in the world) and expert advisor "Maestro" on the IEEE's CertifAIEd (previously known as ECPAIS) ethical certification panel, sits on IEEE's P7003 (algorithmic bias)/P2247.4 (adaptive instructional systems)/P7010.1 (AI and ESG/UN SDGS) standards programmes, is a ForHumanity Fellow working on Independent Audit of AI Systems, is Chair of the Society for Computers and Law, and is a non-exec director on the Board of iTechlaw and on the Board of Women Leading in AI. Until 2021, Patricia was on the RSA's online harms advisory panel, whose work contributed to the UK's Online Safety Bill.
Trish is also a linguist and speaks fluently English, French, and German.
Created with