Introduction to the
Data World
Unlock the Secrets of the Data World
Data shapes our world. Whether it's predicting the next big market trend or deciding which product to purchase, data plays a pivotal role. Don't get left behind! Equip yourself with the fundamental knowledge and insights to navigate this data-driven era.
Duration:

3 Hours
(online / virtual live session)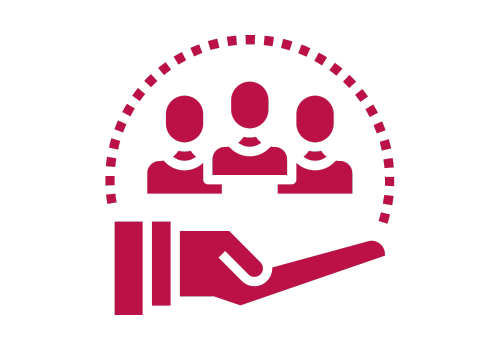 Who

Is This For?
From students to professionals, educators to entrepreneurs - if you're keen to unravel the intricacies of data, this course is your gateway.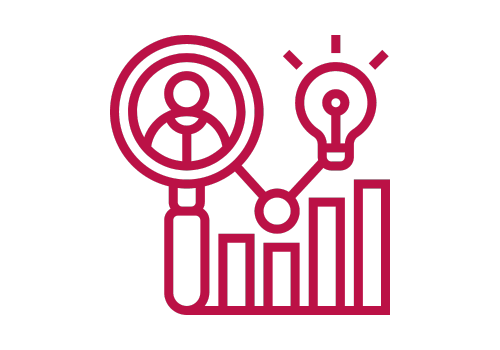 What

Will You Gain?
A comprehensive understanding of data's vast landscape.
Tools to differentiate and utilize various data types.
Confidence to make data-informed decisions.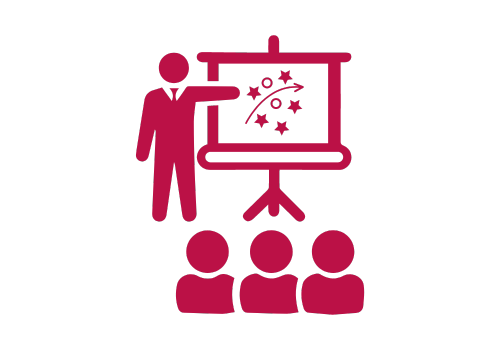 Course

Highlights
Real-life stories and case studies demonstrating the power of data.
Interactive quizzes to test and reinforce your knowledge.
Engaging multimedia content catering to all learning styles.
Materials

Required by Participants
With a reliable internet connection for accessing online resources and participating in interactive segments.
For taking notes, sketching, or jotting down insights.
Especially important for online training sessions to minimize distractions.
Any materials sent out before the training to familiarize participants with core concepts.
Any specific software or applications that might be used during the training (e.g., Excel for data visualization exercises).
Training

Content
Introduction to the

Data World
1.

Introduction:

Why We're Talking About Data



Objective: Set the stage and clarify the significance of the session.
Modern world's dependency on data.
Brief overview of session topics.
Objective:
Define and contextualize data.
2.1. Definitions and Components
Basic definition of data.
Components: Variables, values, observations.
2.2. Examples in Daily Life and Business
Everyday examples: Weather forecasts, grocery prices.
Business scenarios: Sales metrics, customer reviews.
Objective:
Showcase the paramountcy of data in various contexts.
3.1. Making Informed Decisions
Using data to drive choices: Business strategy, personal finance.
Avoiding assumptions and biases.
3.2. Trends Analysis
Identifying patterns over time.
Examples: Market trends, social media sentiment analysis.
3.3. Predictive Modeling
Identifying patterns over time.
Examples: Market trends, social media sentiment analysis.
4. Different Types of Data

Objective:
Distinguish between different classifications of data.
4.1. Quantitative vs. Qualitative
Definitions and differences.
Examples: Survey scores vs. open-ended feedback.
Use cases: Statistical analysis vs. thematic analysis.
4.2. Structured vs. Unstructured
Definitions and differences.
Examples: Relational databases vs. emails, videos.
Challenges: Storing, processing, and analyzing unstructured data.
5. Conclusion & Q&A Session

Objective: Summarize the key takeaways and address any questions.
Recap the importance and types of data.
Address queries, engage in discussions, and provide further resources.
Download Syllabus
According to your requirement
or
Sign-in required
Already have an account?
Don't have an account?
Ali Hessami is currently the Director of R&D and Innovation at Vega Systems, London, UK. He has an extensive track record in systems assurance and safety, security, sustainability, knowledge assessment/management methodologies. He has a background in the design and development of advanced control systems for business and safety-critical industrial applications.
Hessami represents the UK on the European Committee for Electrotechnical Standardization (CENELEC) & International Electrotechnical Commission (IEC) – safety systems, hardware & software standards committees. He was appointed by CENELEC as convener of several Working Groups for review of EN50128 Safety-Critical Software Standard and update and restructuring of the software, hardware, and system safety standards in CENELEC.
Ali is also a member of Cyber Security Standardisation SGA16, SG24, and WG26 Groups and started and chairs the IEEE Special Interest Group in Humanitarian Technologies and the Systems Council Chapters in the UK and Ireland Section. In 2017 Ali joined the IEEE Standards Association (SA), initially as a committee member for the new landmark IEEE 7000 standard focused on "Addressing Ethical Concerns in System Design." He was subsequently appointed as the Technical Editor and later the Chair of P7000 working group. In November 2018, he was appointed as the VC and Process Architect of the IEEE's global Ethics Certification Programme for Autonomous & Intelligent Systems (ECPAIS).
Trish advises and trains organisations internationally on Responsible AI (AI/data ethics, policy, governance), and Corporate Digital Responsibility.
Patricia has 20 years' experience as a lawyer in data, technology and regulatory/government affairs and is a registered Solicitor in England and Wales, and the Republic of Ireland. She has authored and edited several works on law and regulation, policy, ethics, and AI.
She is an expert advisor on the Ethics Committee to the UK's Digital Catapult Machine Intelligence Garage working with AI startups, is a Maestro (a title only given to 3 people in the world) and expert advisor "Maestro" on the IEEE's CertifAIEd (previously known as ECPAIS) ethical certification panel, sits on IEEE's P7003 (algorithmic bias)/P2247.4 (adaptive instructional systems)/P7010.1 (AI and ESG/UN SDGS) standards programmes, is a ForHumanity Fellow working on Independent Audit of AI Systems, is Chair of the Society for Computers and Law, and is a non-exec director on the Board of iTechlaw and on the Board of Women Leading in AI. Until 2021, Patricia was on the RSA's online harms advisory panel, whose work contributed to the UK's Online Safety Bill.
Trish is also a linguist and speaks fluently English, French, and German.
Created with