LLM-
ChatGPT
Elevate Your Chatbot and AI Capabilities with the
Power of ChatGPT
In the age of information, communication and automation merge to create impactful experiences. ChatGPT, part of OpenAI's revolutionary LLM family, is redefining what's possible with conversational AI. This training will empower you with the expertise to leverage ChatGPT for various applications, from chatbots to virtual assistants, ensuring a competitive edge in a tech-driven landscape.
Duration:

15 Hours
(online / virtual live session)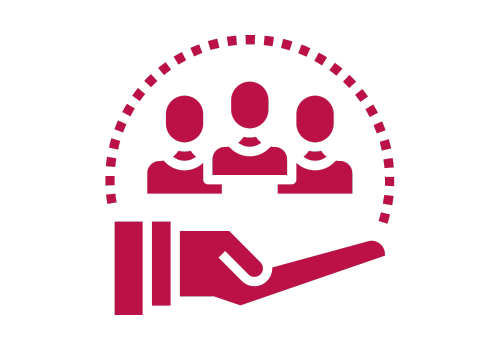 Who

Should Attend?
AI and Machine Learning Enthusiasts: Explore the frontiers of conversational AI.
Developers and Software Engineers: Integrate advanced language models into applications.
Product Managers and Strategists: Understand the capabilities and implications of state-of-the-art chat models for product development.
Business Professionals: Discover how ChatGPT can be a game-changer for customer interactions and service automation.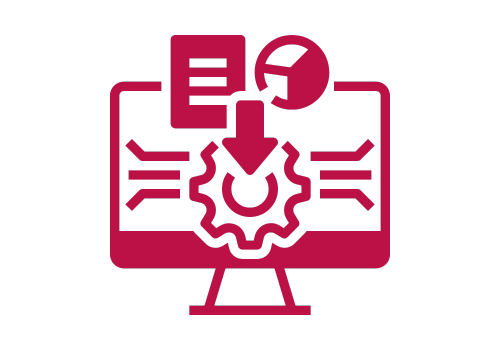 Course

Highlights
In-Depth Introduction: Dive deep into the world of NLP, Language Models, and the specificities of ChatGPT.
Interactive Labs: Engage in hands-on sessions, from crafting prompts to building simple chatbot applications.

Advanced Techniques:
Unlock the potential of ChatGPT with advanced prompt engineering and fine-tuning.
Real-World Applications: Learn how to seamlessly integrate ChatGPT into various platforms for diverse applications.
Ethical Considerations: Address the challenges of biases, safety, and the broader implications of deploying advanced language models.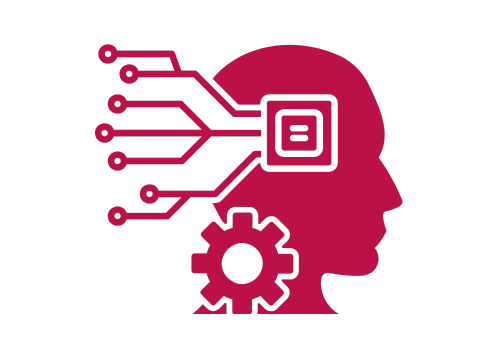 Pre

-Requisites:
Basic understanding of machine learning concepts.
Familiarity with any programming language (preferably Python).
An interest in chatbots and conversational AI.
Materials

Required by Participants
A computer with internet access.
An active OpenAI account (for accessing the API during labs).
Python environment (preferably Anaconda) installed.
A text editor or IDE for coding (e.g., Visual Studio Code, PyCharm).
A willingness to engage, experiment, and explore!
Training

Content
LLM
-ChatGPT:
Harnessing the Power

of Advanced Language Models
1.

Introduction to Language Models & LLM-ChatGPT



1.1. Overview of NLP and Language Models
What is Natural Language Processing?
Evolution of Language Models: From RNNs to Transformers.
1.2. Deep Dive into ChatGPT and the LLM Family
Features, capabilities, and real-world applications.
1.3. Setting up the Environment
Accessing ChatGPT through OpenAI API.
Basic setup and requirements.

2. Basics of Interaction & Response Generation
2.1. Introduction to Prompt Engineering
Crafting effective prompts for desired outputs.
Common patterns and best practices.

2.2. Exploring Model Parameters
Adjusting temperature and max tokens.
Understanding the effects of different settings on output.

2.3. Hands-on Lab: Interacting with ChatGPT
Trying out diverse prompts.
Analyzing model responses.
3. Advanced Interaction Techniques & Fine-Tuning
3.1. Advanced Prompt Engineering
Techniques for more consistent and nuanced responses.
Exploring the system behavior.

3.2. Basics of Model Fine-Tuning
When and why to fine-tune?
Data preparation and considerations

3.3. Hands-on Lab: Fine-tuning Experiments
Setting up a fine-tuning environment.
Running basic fine-tuning tasks.

4. Applications & Integrations

4.1. Chatbots and Virtual Assistants
Best practices for deploying ChatGPT in conversational AI settings.
Handling multi-turn conversations.
4.2. Integrating ChatGPT with External Systems
Web integration using OpenAI API.
Mobile applications and other platforms.
4.3. Hands-on Lab: Building a Simple Chatbot
Using web frameworks and OpenAI API.
Testing and refining the chatbot.

5. Best Practices, Ethics, & Limitations

5.1. Safety and Ethical Considerations
Addressing biases in language models.
Techniques for safer model outputs.

5.2. Real-world Limitations of ChatGPT
Where does the model excel, and where does it fall short?
5.3. Open Discussion & Q&A
Addressing participant queries.
Exploring potential use-cases proposed by attendees.

5.4. Open Discussion & Q&A
What's next for the world of language models and ChatGPT?
Download Syllabus
According to your requirement
or
Sign-in required
Already have an account?
Don't have an account?
Ali Hessami is currently the Director of R&D and Innovation at Vega Systems, London, UK. He has an extensive track record in systems assurance and safety, security, sustainability, knowledge assessment/management methodologies. He has a background in the design and development of advanced control systems for business and safety-critical industrial applications.
Hessami represents the UK on the European Committee for Electrotechnical Standardization (CENELEC) & International Electrotechnical Commission (IEC) – safety systems, hardware & software standards committees. He was appointed by CENELEC as convener of several Working Groups for review of EN50128 Safety-Critical Software Standard and update and restructuring of the software, hardware, and system safety standards in CENELEC.
Ali is also a member of Cyber Security Standardisation SGA16, SG24, and WG26 Groups and started and chairs the IEEE Special Interest Group in Humanitarian Technologies and the Systems Council Chapters in the UK and Ireland Section. In 2017 Ali joined the IEEE Standards Association (SA), initially as a committee member for the new landmark IEEE 7000 standard focused on "Addressing Ethical Concerns in System Design." He was subsequently appointed as the Technical Editor and later the Chair of P7000 working group. In November 2018, he was appointed as the VC and Process Architect of the IEEE's global Ethics Certification Programme for Autonomous & Intelligent Systems (ECPAIS).
Trish advises and trains organisations internationally on Responsible AI (AI/data ethics, policy, governance), and Corporate Digital Responsibility.
Patricia has 20 years' experience as a lawyer in data, technology and regulatory/government affairs and is a registered Solicitor in England and Wales, and the Republic of Ireland. She has authored and edited several works on law and regulation, policy, ethics, and AI.
She is an expert advisor on the Ethics Committee to the UK's Digital Catapult Machine Intelligence Garage working with AI startups, is a Maestro (a title only given to 3 people in the world) and expert advisor "Maestro" on the IEEE's CertifAIEd (previously known as ECPAIS) ethical certification panel, sits on IEEE's P7003 (algorithmic bias)/P2247.4 (adaptive instructional systems)/P7010.1 (AI and ESG/UN SDGS) standards programmes, is a ForHumanity Fellow working on Independent Audit of AI Systems, is Chair of the Society for Computers and Law, and is a non-exec director on the Board of iTechlaw and on the Board of Women Leading in AI. Until 2021, Patricia was on the RSA's online harms advisory panel, whose work contributed to the UK's Online Safety Bill.
Trish is also a linguist and speaks fluently English, French, and German.
Created with