Networking &
Community Engagement
Building Authentic Relationships

& Amplifying Impact
In a rapidly evolving professional landscape, building authentic connections and being part of a vibrant community is more essential than ever. This training equips you with the tools, mindset, and strategies to expand your network, foster meaningful relationships, and play an active role in community initiatives. Unlock opportunities, collaborate on projects, and position yourself as a valuable community member.
Duration:

3 Hours
(online / virtual live session)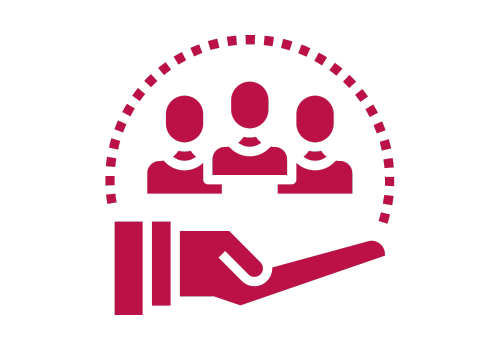 Who
Should Attend?
Professionals seeking to expand their network and uncover new opportunities.
Individuals aiming to become more active in community or industry initiatives.

Entrepreneurs and business leaders wanting to grow their brand through community engagement.
Those who feel stagnant in their current networks and are looking for rejuvenation.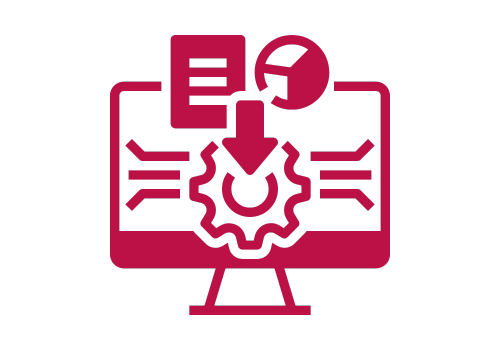 Course

Highlights
Understanding Networking: Grasp the significance of networking in professional growth and community building.
Creating Impressions: Master elevator pitches, introductions, and communicate effectively.

Engaging Conversations: Initiate, lead, and contribute meaningfully in various settings.
Active Community Participation: Dive into community discussions, volunteer opportunities, and more.
Leading Community Initiatives: Learn the nuances of planning and executing community events, from webinars to workshops.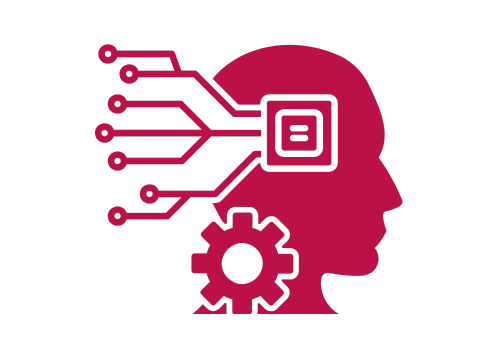 Pre-
requisites
An open mindset to meet new people and learn from diverse perspectives.
Basic understanding of communication tools and platforms (e.g., social media, communication apps).
Willingness to participate and contribute to community discussions.

Training Materials
Needed by Participants
Notebook or digital tool for note-taking.
Reliable internet connection if attending remotely.
(Optional) A list of networking or community engagement challenges you've faced.
Training

Content
Networking &
Community Engagement
Session 1: Fundamentals of Networking

Introduction to Networking: Understanding its significance in professional growth and community building.
Mindset Shift: Networking not as a transaction, but a relationship-building process.
Types of Networks: Personal, professional, operational, strategic, and more.
Creating a Strong First Impression: Elevator pitches, introductions, and effective communication.
Session 2: Building and Nurturing Your Network

Channels for Networking: From social media platforms to community events, understanding where your audience congregates.
Engaging Conversations: How to initiate, lead, and contribute meaningfully in discussions.
Nurturing Relationships: Follow-ups, keeping in touch, and providing value to your network.
Overcoming Networking Challenges: Dealing with introversion, nervousness, or past negative experiences.
Session 3: Community Engagement for Growth

Introduction to Community Engagement: Understanding its impact on both individual and collective growth.
Becoming an Active Community Member: Participating in discussions, volunteering, attending events, etc.
Leveraging Your Network for Community Initiatives: Collaborative projects, community challenges, and events.
Creating and Leading Community Events: From webinars to workshops, understanding the nuances of planning and execution.
Download Syllabus
According to your requirement
or
Sign-in required
Already have an account?
Don't have an account?
Ali Hessami is currently the Director of R&D and Innovation at Vega Systems, London, UK. He has an extensive track record in systems assurance and safety, security, sustainability, knowledge assessment/management methodologies. He has a background in the design and development of advanced control systems for business and safety-critical industrial applications.
Hessami represents the UK on the European Committee for Electrotechnical Standardization (CENELEC) & International Electrotechnical Commission (IEC) – safety systems, hardware & software standards committees. He was appointed by CENELEC as convener of several Working Groups for review of EN50128 Safety-Critical Software Standard and update and restructuring of the software, hardware, and system safety standards in CENELEC.
Ali is also a member of Cyber Security Standardisation SGA16, SG24, and WG26 Groups and started and chairs the IEEE Special Interest Group in Humanitarian Technologies and the Systems Council Chapters in the UK and Ireland Section. In 2017 Ali joined the IEEE Standards Association (SA), initially as a committee member for the new landmark IEEE 7000 standard focused on "Addressing Ethical Concerns in System Design." He was subsequently appointed as the Technical Editor and later the Chair of P7000 working group. In November 2018, he was appointed as the VC and Process Architect of the IEEE's global Ethics Certification Programme for Autonomous & Intelligent Systems (ECPAIS).
Trish advises and trains organisations internationally on Responsible AI (AI/data ethics, policy, governance), and Corporate Digital Responsibility.
Patricia has 20 years' experience as a lawyer in data, technology and regulatory/government affairs and is a registered Solicitor in England and Wales, and the Republic of Ireland. She has authored and edited several works on law and regulation, policy, ethics, and AI.
She is an expert advisor on the Ethics Committee to the UK's Digital Catapult Machine Intelligence Garage working with AI startups, is a Maestro (a title only given to 3 people in the world) and expert advisor "Maestro" on the IEEE's CertifAIEd (previously known as ECPAIS) ethical certification panel, sits on IEEE's P7003 (algorithmic bias)/P2247.4 (adaptive instructional systems)/P7010.1 (AI and ESG/UN SDGS) standards programmes, is a ForHumanity Fellow working on Independent Audit of AI Systems, is Chair of the Society for Computers and Law, and is a non-exec director on the Board of iTechlaw and on the Board of Women Leading in AI. Until 2021, Patricia was on the RSA's online harms advisory panel, whose work contributed to the UK's Online Safety Bill.
Trish is also a linguist and speaks fluently English, French, and German.
Created with