POWER BI
Unlock the Power of Data: Dive Deep with

Power BI

Training
Why

Opt for This Training?
In a data-driven world, visualizing insights is key. Power BI emerges as a frontrunner, changing the way businesses perceive data. This course is tailored to ensure participants not only learn Power BI but master its potential to impact decision-making.
Duration:

15 Hours
(online / virtual live session)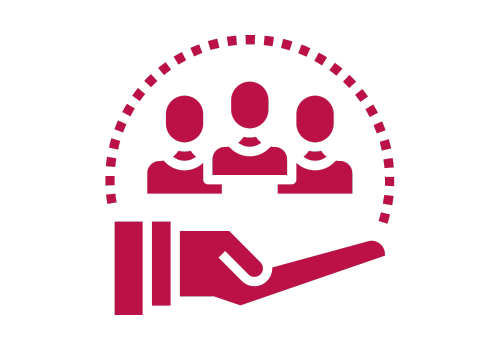 Who

i

s This For?
Data enthusiasts, business analysts, professionals keen on data visualization, and anyone looking to harness the capabilities of Power BI for impactful insights.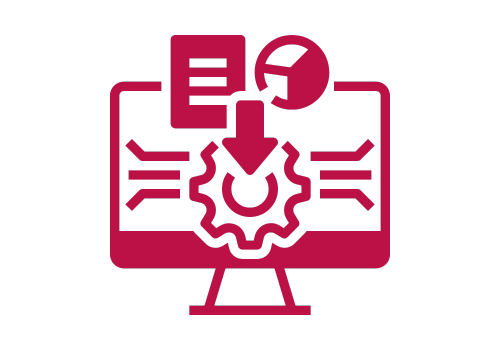 Course

Highlights
Your First Step into Power BI World: Understand what Power BI is, its various forms, and its pivotal role in business analytics.
Kickstarting Your Power BI Journey: Get hands-on with Power BI installation, navigating its interface, and importing data seamlessly.
Manipulating Data with Mastery:
Dive into the Power Query Editor, learn from basic to advanced transformations, and understand the art of building relationships between datasets.
Artistry in Data Visualization:
Grasp how to turn raw numbers into insightful visuals and discover the diverse visuals at your disposal.
Unlocking DAX's Potential: Decipher the language of Power BI with DAX, from its basic syntax to time intelligence functions and contextual nuances.
Dashboarding Like a Pro: Integrate your skills to create interactive, informative dashboards, and discover the nuances of effective dashboard design.
Beyond the Basics: From using natural language queries to creating dynamic measures, elevate your Power BI prowess with advanced techniques.
Seamless Synergy with Microsoft: Realize the full potential of Power BI by integrating it with other Microsoft stalwarts like Excel and Teams.
Wrap-up and Clarifications: A recap session to solidify your learnings, coupled with a Q&A to ensure no stone is left unturned.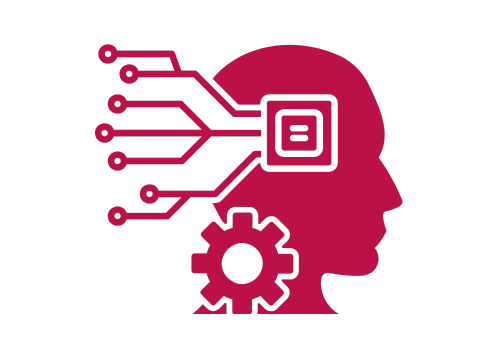 Pre

-requisites
Basic Data Understanding: Familiarity with basic data concepts and terminologies.
Enthusiasm to Learn: A keen interest in data visualization and analytics.
Materials

Participants Should Bring
Installed with Power BI Desktop (latest version) and a modern browser.
Sample data sets for hands-on exercises (to be provided prior to training).
Ideal for jotting down insights and questions during sessions.
Training

Content
Power BI

Training Plan

Objective: Equip participants with a solid foundation in Power BI to create, analyze, and share insights through interactive dashboards
1. Introduction to Power BI

Objective: Familiarize participants with the tool and its significance in the data visualization space.
What is Power BI?
Power BI Desktop vs. Power BI Service vs. Power BI Mobile.
Importance in the modern business landscape.
2. Setting Up & Getting Started

Objective: Guide participants through the initial steps required to use Power BI.
Installation of Power BI Desktop.
Exploring the Power BI interface.
Importing data from various sources (Excel, databases, online services).
3. Data Transformation & Modeling

Objective: Introduce participants to the Power Query Editor and basic data modeling concepts.
Overview of the Power Query Editor.
Basic transformations: filtering, sorting, adding/removing columns.
Advanced transformations: merging, appending, pivoting data.
Creating relationships between tables.
Objective: Teach participants how to present data insights visually.
Basics of creating visuals (charts, graphs, tables).
Using different types of visuals: bar/column charts, line charts, pie/donut charts, maps, etc.
Formatting and customizing visuals.
Using slicers and filters for interactivity.
5. DAX (Data Analysis Expressions)

Objective: Introduce participants to DAX, which is essential for creating calculated columns and measures.
Basics of DAX syntax.
Common functions: SUM, AVERAGE, COUNT, etc.
Time intelligence functions: YEAR, MONTH, YTD, etc.
Context in DAX: row context, filter context.
6. Building Interactive Dashboards

Objective: Allow participants to integrate their knowledge into a comprehensive, interactive dashboard.
Principles of effective dashboard design.
Adding and configuring page navigation.
Incorporating drill-through and tool-tips.
Sharing and publishing dashboards.
7. Advanced Features & Techniques

Objective: Explore more sophisticated capabilities of Power BI.
Using Power BI Q&A for natural language queries.
Creating dynamic measures with "What if" parameter.
Working with Power BI Templates.
8. Integration with other Microsoft Tools

Objective: Highlight the synergy between Power BI and other Microsoft products.
Integration with Excel.
Power BI integration with Microsoft Teams.
9. Conclusion & Q&A Session

Objective: Consolidate learning and address any queries.
Recap of key points.
Q&A session to clear any doubts.
Download Syllabus
According to your requirement
or
Sign-in required
Already have an account?
Don't have an account?
Ali Hessami is currently the Director of R&D and Innovation at Vega Systems, London, UK. He has an extensive track record in systems assurance and safety, security, sustainability, knowledge assessment/management methodologies. He has a background in the design and development of advanced control systems for business and safety-critical industrial applications.
Hessami represents the UK on the European Committee for Electrotechnical Standardization (CENELEC) & International Electrotechnical Commission (IEC) – safety systems, hardware & software standards committees. He was appointed by CENELEC as convener of several Working Groups for review of EN50128 Safety-Critical Software Standard and update and restructuring of the software, hardware, and system safety standards in CENELEC.
Ali is also a member of Cyber Security Standardisation SGA16, SG24, and WG26 Groups and started and chairs the IEEE Special Interest Group in Humanitarian Technologies and the Systems Council Chapters in the UK and Ireland Section. In 2017 Ali joined the IEEE Standards Association (SA), initially as a committee member for the new landmark IEEE 7000 standard focused on "Addressing Ethical Concerns in System Design." He was subsequently appointed as the Technical Editor and later the Chair of P7000 working group. In November 2018, he was appointed as the VC and Process Architect of the IEEE's global Ethics Certification Programme for Autonomous & Intelligent Systems (ECPAIS).
Trish advises and trains organisations internationally on Responsible AI (AI/data ethics, policy, governance), and Corporate Digital Responsibility.
Patricia has 20 years' experience as a lawyer in data, technology and regulatory/government affairs and is a registered Solicitor in England and Wales, and the Republic of Ireland. She has authored and edited several works on law and regulation, policy, ethics, and AI.
She is an expert advisor on the Ethics Committee to the UK's Digital Catapult Machine Intelligence Garage working with AI startups, is a Maestro (a title only given to 3 people in the world) and expert advisor "Maestro" on the IEEE's CertifAIEd (previously known as ECPAIS) ethical certification panel, sits on IEEE's P7003 (algorithmic bias)/P2247.4 (adaptive instructional systems)/P7010.1 (AI and ESG/UN SDGS) standards programmes, is a ForHumanity Fellow working on Independent Audit of AI Systems, is Chair of the Society for Computers and Law, and is a non-exec director on the Board of iTechlaw and on the Board of Women Leading in AI. Until 2021, Patricia was on the RSA's online harms advisory panel, whose work contributed to the UK's Online Safety Bill.
Trish is also a linguist and speaks fluently English, French, and German.
Created with