(Re)Building Personal
Branding for
Women
Relaunching Their Careers
Empower Your Career Comeback with a

Robust Personal Brand
Navigating the professional realm after a hiatus can seem daunting. Your personal brand plays a pivotal role in creating positive first impressions, opening doors to opportunities, and helping you stand out in a competitive environment. Especially designed for women aiming to relaunch their careers, this training will not only help you understand the essence of personal branding but also guide you in molding it into a powerful asset that celebrates your journey, including the hiatus.
Duration:

3 Hours
(online / virtual live session)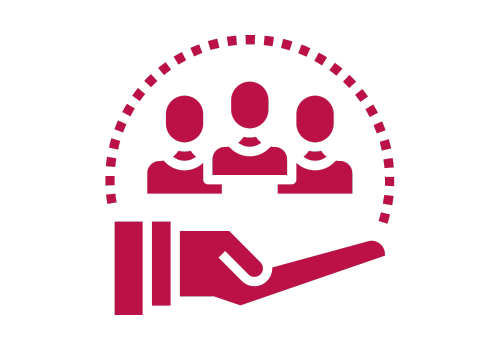 Who
Should Attend?
Women preparing to return to the professional world after a break.
Individuals feeling out of touch with the modern professional landscape and want to regain their footing.
Anyone looking to redefine and reestablish their professional identity.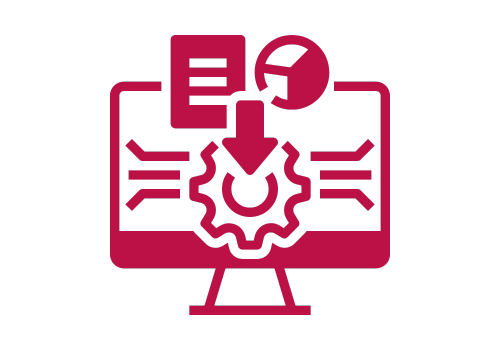 Course

Highlights
Recognize and Reflect: Understand your past brand and its relevance in today's context.
Strategic Brand Redefinition: Align your branding objectives with your career relaunch goals.

SWOT Analysis Tailored to Career Relaunch: Address potential employer concerns, leveraging strengths, and recognizing fresh opportunities.
Content & Networking Strategies: Create compelling narratives and connect with the right professional networks to amplify your visibility.
Ongoing Brand Development: Tools and techniques to continually evolve and strengthen your brand.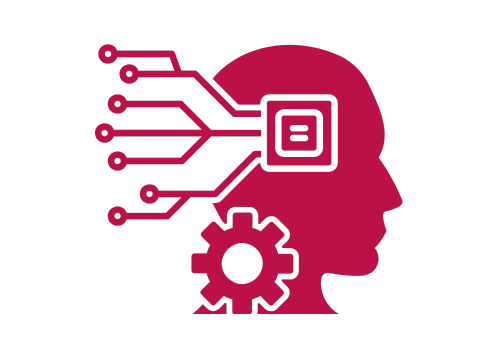 Pre-
requisites
A willingness to introspect and redefine one's professional identity.
Basic knowledge of social media platforms, especially LinkedIn.

Training Materials
Needed from Participants:
A laptop or tablet with internet access.
Any previous professional profiles/portfolios (if available).
A list of any activities undertaken during the hiatus (courses, voluntary work, freelance projects, etc.).
Training

Content
(Re)Building Personal

Branding for

Women

Relaunching Their Careers
Session 1: Recognizing and Reflecting on Your Previous Brand

Introduction to Personal Branding in Career Relaunch:
Definition and the crucial role it plays in reintegrating into the workforce.
Addressing the hiatus: How to effectively communicate career breaks.
Self-assessment and Reflection:
Reviewing past professional identity and its relevance now.
Embracing experiences during the hiatus (e.g., voluntary work, freelance projects, courses, parenting skills) and understanding their value.
Case Studies:
Analysis of successful personal brand transformations of women who relaunched their careers.
Learnings from their journey: strategies and pitfalls.
Session 2: Re-envisioning Your Brand for a New Chapter
Redefining Your Brand Vision:
Assessing how professional goals and aspirations have evolved.
Setting clear branding objectives aligned with your relaunch goals.
SWOT Analysis Tailored to Career Relaunch:
Addressing potential employer concerns and leveraging strengths.
Recognizing opportunities in the current professional landscape.
Strategizing Your Brand Revamp:
Optimal platforms for visibility (especially LinkedIn).
Positioning your hiatus as a strength and unique value proposition.
Session 3: Implementation, Networking, and Ongoing Development

Content Strategy for Brand Relaunch:
Creating narratives that authentically capture your journey.
Emphasizing skills honed during the break that enhance your professional value.
Networking with Purpose:
Engaging with relevant professional groups, especially women-centric networks.
Seeking out mentors or coaches experienced in career relaunches.
Monitoring, Feedback, and Continuous Growth:
Tools to track your brand's influence and reach.
Adapting based on feedback and the evolving professional environment.
Celebrating Small Wins:
Recognizing milestones in the relaunch journey.
Building on successes and learning from challenges.
Download Syllabus
According to your requirement
or
Sign-in required
Already have an account?
Don't have an account?
Ali Hessami is currently the Director of R&D and Innovation at Vega Systems, London, UK. He has an extensive track record in systems assurance and safety, security, sustainability, knowledge assessment/management methodologies. He has a background in the design and development of advanced control systems for business and safety-critical industrial applications.
Hessami represents the UK on the European Committee for Electrotechnical Standardization (CENELEC) & International Electrotechnical Commission (IEC) – safety systems, hardware & software standards committees. He was appointed by CENELEC as convener of several Working Groups for review of EN50128 Safety-Critical Software Standard and update and restructuring of the software, hardware, and system safety standards in CENELEC.
Ali is also a member of Cyber Security Standardisation SGA16, SG24, and WG26 Groups and started and chairs the IEEE Special Interest Group in Humanitarian Technologies and the Systems Council Chapters in the UK and Ireland Section. In 2017 Ali joined the IEEE Standards Association (SA), initially as a committee member for the new landmark IEEE 7000 standard focused on "Addressing Ethical Concerns in System Design." He was subsequently appointed as the Technical Editor and later the Chair of P7000 working group. In November 2018, he was appointed as the VC and Process Architect of the IEEE's global Ethics Certification Programme for Autonomous & Intelligent Systems (ECPAIS).
Trish advises and trains organisations internationally on Responsible AI (AI/data ethics, policy, governance), and Corporate Digital Responsibility.
Patricia has 20 years' experience as a lawyer in data, technology and regulatory/government affairs and is a registered Solicitor in England and Wales, and the Republic of Ireland. She has authored and edited several works on law and regulation, policy, ethics, and AI.
She is an expert advisor on the Ethics Committee to the UK's Digital Catapult Machine Intelligence Garage working with AI startups, is a Maestro (a title only given to 3 people in the world) and expert advisor "Maestro" on the IEEE's CertifAIEd (previously known as ECPAIS) ethical certification panel, sits on IEEE's P7003 (algorithmic bias)/P2247.4 (adaptive instructional systems)/P7010.1 (AI and ESG/UN SDGS) standards programmes, is a ForHumanity Fellow working on Independent Audit of AI Systems, is Chair of the Society for Computers and Law, and is a non-exec director on the Board of iTechlaw and on the Board of Women Leading in AI. Until 2021, Patricia was on the RSA's online harms advisory panel, whose work contributed to the UK's Online Safety Bill.
Trish is also a linguist and speaks fluently English, French, and German.
Created with