Statistic for
Business
Unlock the Power of Data with

Business Statistics
In the age of information, data isn't just an asset; it's a language. Understanding this language is pivotal to business success. Whether it's forecasting sales, analyzing consumer behavior, or optimizing operations, statistics offers the tools to make informed decisions. Don't just survive — thrive in this data-driven business era.
Duration:

15 Hours
(online / virtual live session)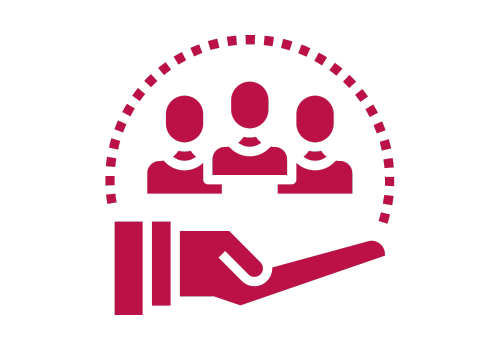 Who

Is This For?
Business professionals, budding entrepreneurs, market analysts, and anyone keen to master the art and science of statistics in the business world.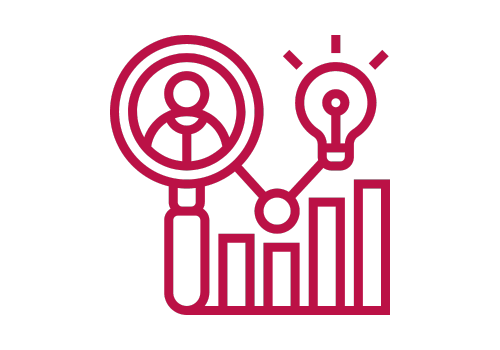 What

Will You Gain?
A historical and contemporary perspective on the role of statistics in business.
Skills to summarize, visualize, and interpret complex datasets.
Expertise in hypothesis testing, regression analysis, and other advanced statistical techniques.
Confidence to leverage statistics in decision-making, strategy formulation, and business optimization.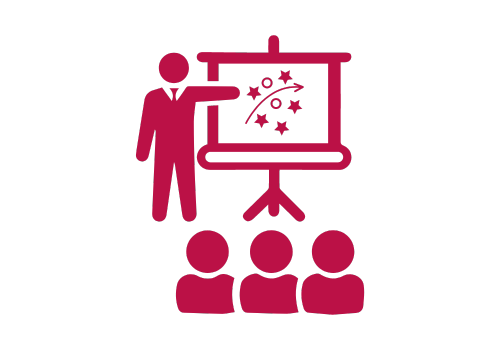 Course

Highlights
Historical Context:
Journey through time to understand how statistics has shaped business strategies over the years.
Descriptive Brilliance:
Dive deep into measures of central tendency, dispersion, and data visualization techniques.
Inferential Insights:
Explore sampling, the Central Limit Theorem, and the magic of confidence intervals.
Decision Science: From crafting business hypotheses to understanding the nuances of p-values and significance levels.
Data Relationships: Demystify correlation, regression, and their compelling applications in business scenarios.
Real-World Relevance: Engage with practical case studies, interactive sessions, and hands-on exercises for a holistic learning experience.
Materials

Required by Participants
Installed with statistical software (e.g., Excel or R) for practical exercises.
Be it traditional pen & paper or digital apps, capture the insights as you journey through the course.
Especially if attending online, to ensure a distraction-free environment.
A compilation of reading materials and case studies to set the stage for the upcoming session.
Training

Content
Statistic for
Business
1.

Introduction: The Role of Statistics in Business



Objective: Define the relevance and application of statistics in business.
Historical context: How businesses used data in the past vs. now.
Importance in decision-making, forecasting, and understanding consumer behavior.
2. Descriptive Statistics

Objective: Familiarize participants with basic statistics that describe datasets.
2.1. Definition and Importance
What is descriptive statistics?
Role in summarizing and understanding data.
2.2. Measures of Central Tendency
Definitions and use cases of Mean, Median, and Mode.
Application in business: e.g., average sales, median income of customers.
2.3. Measures of Dispersion
Definitions of Range, Variance, and Standard Deviation.
Business implications: e.g., understanding market volatility, risk assessment.
2.4. Visualization
Importance of visually representing data.
Introduction to Histograms, Bar Charts, and other relevant graphs.
Using visuals to identify patterns and outliers.
3. Inferential Statistics

Objective: Dive into statistics that allow businesses to make inferences about larger populations.
3.1. Sampling and its Importance
What is sampling? Different types of sampling techniques.
Why sampling is crucial for businesses.
3.2. Central Limit Theorem
Definition and significance.
Practical implications for businesses.
3.3. Confidence Intervals
What are they and why are they used?
Business scenarios: e.g., estimating product returns, customer satisfaction range.
Objective: Introduce participants to the concept of testing business hypotheses using data.
4.1. Null vs. Alternative Hypotheses
Definitions and significance.
Crafting business hypotheses.
4.2. Type I and II Errors
Definitions, implications, and examples.
Importance of avoiding these errors in business decisions.
4.3. p-values and Significance Levels
What is a p-value? Understanding significance thresholds.
Business implications: e.g., A/B testing in marketing.
5. Correlation and Regression

Objective:
Understand relationships between variables and how they can be modeled.
5.1. Definition and Difference

What is correlation? What is regression?
Understanding the difference: association vs. prediction.
5.2. Use Cases in Business
Predicting sales, understanding factors influencing customer retention.
Risk assessment and management.
5.3. Interpreting Results
Coefficients, R-squared values, and significance.
Business implications of regression results.
6. Conclusion & Q&A Session

Objective: Recap the session and address any queries.
Summarize the importance of statistics in data-driven business decisions.
Open the floor for questions, discussions, and sharing of additional resources.
Download Syllabus
According to your requirement
or
Sign-in required
Already have an account?
Don't have an account?
Ali Hessami is currently the Director of R&D and Innovation at Vega Systems, London, UK. He has an extensive track record in systems assurance and safety, security, sustainability, knowledge assessment/management methodologies. He has a background in the design and development of advanced control systems for business and safety-critical industrial applications.
Hessami represents the UK on the European Committee for Electrotechnical Standardization (CENELEC) & International Electrotechnical Commission (IEC) – safety systems, hardware & software standards committees. He was appointed by CENELEC as convener of several Working Groups for review of EN50128 Safety-Critical Software Standard and update and restructuring of the software, hardware, and system safety standards in CENELEC.
Ali is also a member of Cyber Security Standardisation SGA16, SG24, and WG26 Groups and started and chairs the IEEE Special Interest Group in Humanitarian Technologies and the Systems Council Chapters in the UK and Ireland Section. In 2017 Ali joined the IEEE Standards Association (SA), initially as a committee member for the new landmark IEEE 7000 standard focused on "Addressing Ethical Concerns in System Design." He was subsequently appointed as the Technical Editor and later the Chair of P7000 working group. In November 2018, he was appointed as the VC and Process Architect of the IEEE's global Ethics Certification Programme for Autonomous & Intelligent Systems (ECPAIS).
Trish advises and trains organisations internationally on Responsible AI (AI/data ethics, policy, governance), and Corporate Digital Responsibility.
Patricia has 20 years' experience as a lawyer in data, technology and regulatory/government affairs and is a registered Solicitor in England and Wales, and the Republic of Ireland. She has authored and edited several works on law and regulation, policy, ethics, and AI.
She is an expert advisor on the Ethics Committee to the UK's Digital Catapult Machine Intelligence Garage working with AI startups, is a Maestro (a title only given to 3 people in the world) and expert advisor "Maestro" on the IEEE's CertifAIEd (previously known as ECPAIS) ethical certification panel, sits on IEEE's P7003 (algorithmic bias)/P2247.4 (adaptive instructional systems)/P7010.1 (AI and ESG/UN SDGS) standards programmes, is a ForHumanity Fellow working on Independent Audit of AI Systems, is Chair of the Society for Computers and Law, and is a non-exec director on the Board of iTechlaw and on the Board of Women Leading in AI. Until 2021, Patricia was on the RSA's online harms advisory panel, whose work contributed to the UK's Online Safety Bill.
Trish is also a linguist and speaks fluently English, French, and German.
Created with