Unconscious
Bias for
Women
in Tech
Addressing Unconscious Bias in the Tech Industry:
Empowering Women
The tech industry, known for its revolutionary innovations and progressive thinking, is not exempt from the deep-rooted societal issue of unconscious biases. Women in tech face unique challenges that can hinder their career progression, team collaboration, and overall morale. By understanding, identifying, and actively working against these biases, we can foster a more inclusive, fair, and thriving tech environment. This training is designed to address these specific challenges and pave the way for a more inclusive future.
Duration:

3 Hours
(online / virtual live session)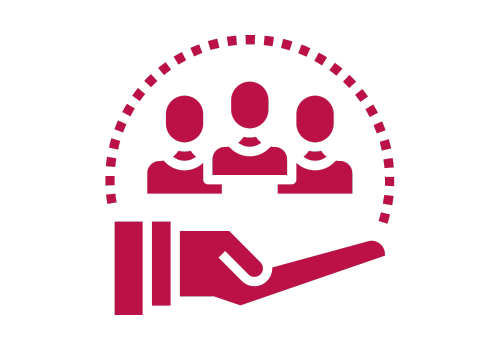 Who
Should Attend?
Tech professionals: From developers to managers, anyone in the tech space will benefit from a deeper understanding of gender biases.
HR & Hiring Managers: Those in charge of recruiting and nurturing talent will gain invaluable insights.

Women in Tech: Equip yourself with tools and strategies to navigate and advocate in the tech world.
Allies: Anyone committed to promoting gender equality and understanding their role in the bigger picture.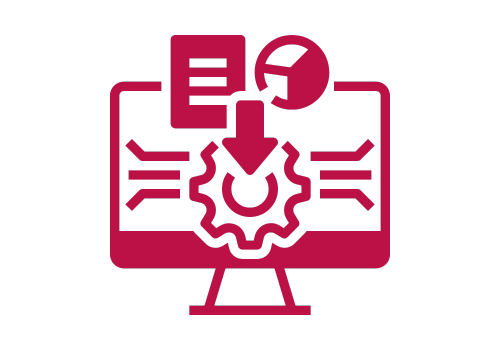 Course

Highlights
Deep Dive into Unconscious Bias:
Understand its origins, implications, and manifestations specifically in the tech world.
Women in Tech Spotlight:
Unpack the unique challenges, stereotypes, and barriers women face in tech.
Practical Tools & Strategies: From introspection exercises to bias assessment tools tailored for tech environments.
Actionable Plans for Inclusivity: Learn about allyship, mentorship, and strategies to promote a balanced tech ecosystem.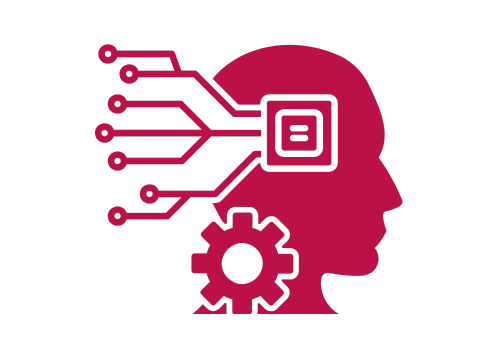 Pre-
requisites
A willingness to introspect, question, and grow.
Basic understanding of the tech industry dynamics (though not mandatory).

Training Materials
Needed by Participants
A notebook or digital device for taking notes.
Any past workplace experiences or scenarios they'd be comfortable sharing, related to biases (this can be helpful for discussions and can be kept anonymous).
An open mind and commitment to change.
Training

Content
Unconscious
Bias for
Women
in Tech
Session 1: Unraveling Unconscious Bias in Tech

Introduction to Unconscious Bias in Tech
Definition and origins of unconscious bias, with a lens on the tech sector
The science behind how our brains form biases
Biases Faced by Women in Tech
Stereotypes and misconceptions about women in STEM fields
Real-world examples and testimonies
Impact of Unconscious Bias on Women in Tech
Career progression and opportunities
Effects on team dynamics, collaboration, and innovation
Session 2: Recognizing and Identifying Gender Biases in Tech

Self-awareness and Introspection
Reflecting on personal experiences and biases in tech workplaces
Understanding the subtle and overt manifestations of bias
Bias Assessment Tools in the Tech Context
Tools specific to assessing gender bias in tech environments
Interpreting results and their implications for women in tech
Case Studies: Unconscious Bias Against Women in Tech
Real-world scenarios showcasing gender biases
Group discussions on potential influences and ways to foster inclusivity
Session 3: Advocating for Women and Mitigating Biases in Tech

Mindfulness and Conscious Decision-Making
Techniques to champion women's roles and voices in tech discussions
The role of emotional intelligence in addressing gender biases
Creating Inclusive Tech Cultures for Women
Strategies for mentorship, sponsorship, and allyship
Benefits of diverse and inclusive tech teams
Action Plan for Women in Tech
Setting personal and organizational goals to combat biases
Resources for ongoing advocacy and development in championing women in tech
Download Syllabus
According to your requirement
or
Sign-in required
Already have an account?
Don't have an account?
Ali Hessami is currently the Director of R&D and Innovation at Vega Systems, London, UK. He has an extensive track record in systems assurance and safety, security, sustainability, knowledge assessment/management methodologies. He has a background in the design and development of advanced control systems for business and safety-critical industrial applications.
Hessami represents the UK on the European Committee for Electrotechnical Standardization (CENELEC) & International Electrotechnical Commission (IEC) – safety systems, hardware & software standards committees. He was appointed by CENELEC as convener of several Working Groups for review of EN50128 Safety-Critical Software Standard and update and restructuring of the software, hardware, and system safety standards in CENELEC.
Ali is also a member of Cyber Security Standardisation SGA16, SG24, and WG26 Groups and started and chairs the IEEE Special Interest Group in Humanitarian Technologies and the Systems Council Chapters in the UK and Ireland Section. In 2017 Ali joined the IEEE Standards Association (SA), initially as a committee member for the new landmark IEEE 7000 standard focused on "Addressing Ethical Concerns in System Design." He was subsequently appointed as the Technical Editor and later the Chair of P7000 working group. In November 2018, he was appointed as the VC and Process Architect of the IEEE's global Ethics Certification Programme for Autonomous & Intelligent Systems (ECPAIS).
Trish advises and trains organisations internationally on Responsible AI (AI/data ethics, policy, governance), and Corporate Digital Responsibility.
Patricia has 20 years' experience as a lawyer in data, technology and regulatory/government affairs and is a registered Solicitor in England and Wales, and the Republic of Ireland. She has authored and edited several works on law and regulation, policy, ethics, and AI.
She is an expert advisor on the Ethics Committee to the UK's Digital Catapult Machine Intelligence Garage working with AI startups, is a Maestro (a title only given to 3 people in the world) and expert advisor "Maestro" on the IEEE's CertifAIEd (previously known as ECPAIS) ethical certification panel, sits on IEEE's P7003 (algorithmic bias)/P2247.4 (adaptive instructional systems)/P7010.1 (AI and ESG/UN SDGS) standards programmes, is a ForHumanity Fellow working on Independent Audit of AI Systems, is Chair of the Society for Computers and Law, and is a non-exec director on the Board of iTechlaw and on the Board of Women Leading in AI. Until 2021, Patricia was on the RSA's online harms advisory panel, whose work contributed to the UK's Online Safety Bill.
Trish is also a linguist and speaks fluently English, French, and German.
Created with