WOMEN AI ACADEMY
Reinvent your career and become a Data Analyst or a Data Engineer!
If you are considering getting into Artificial Intelligence but do not know where to start, we recommend joining one of our free webinars!There, you can find answers to frequently asked questions and discuss your specific questions with our experts.
Join our free class on Data Visualisation with SQL or Python!
Sign up here to be informed of the next webinars
Learn how to transform data into visual diagrams by using the programming language Python or SQL. We will jump into the topic of "data analytics" and want to display a data set, e.g. the number of users on a website throughout the day, in colorful diagrams. You only need your computer for this class!
Introduction to AI Technology and Data Jobs
As part of our social impact activities, we invite you to join our webinars. Learn more about:
Learning Program Details
Your future Job Profile
Funding hints
General next Steps and timeline
Student profiles
Upcoming webinars
Sat, 11th May
(FREE) Intro-ai&DATA JOBS
Zoom Webinar
Wed, 17th May
(FREE) DATA ANALYTICS w. SQL
Zoom class
Wed, 24th May
(FREE) DATA ANALYTICS w. PYTHON
Zoom webinar
Why do we care and why should you care?
We will explain to you our mission, vision and motivation for pursuing this project.
What are opportunities for women in AI?
We will inform you about your opportunities as a junior data engineer.
Which skills are required for different data roles?
We explain the differences between different data science roles and skills required from you.
What are common challenges faced by women?
We explain how women can address their challenges and fears about entering into a field they are new to.
Getting back on track after career break?
Maternity leave or different circumstances can affect your career. We will explain how you can get back on track with our program.
Using existing skills and build new ones
Do not underestimate your skills - they are valuable and we will explain to you, how you can transfer and combine your skills.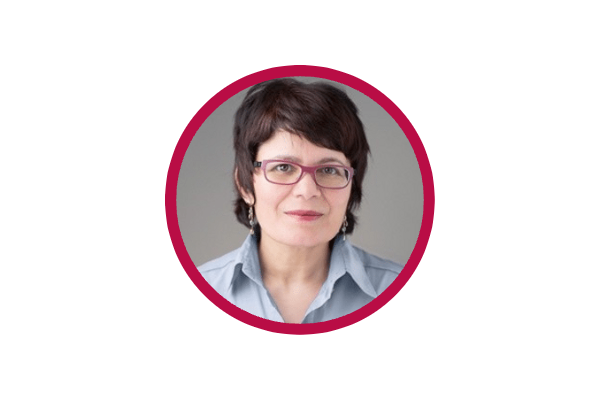 women ai academy founder
Naz Cilo-Van Norel
Naz is a socio-technologist, having studied Electronics Engineering and Political Science. She is a learning enthusiast and a gender-equality activist who dreams of women holding 51% of AI jobs, a Senior IoT Consultant at a big engineering company, and a professional with 30 years of engineering experience. Naz is also involved in developing an ecosystem for Ethical AI Standards as an Ethics Expert. She wants to help other women get inspired, enabled, and employed by AI jobs that are better paid, well-regarded, and highly compatible with family life.
Download Syllabus
According to your requirement
or
Sign-in required
Already have an account?
Don't have an account?
Ali Hessami is currently the Director of R&D and Innovation at Vega Systems, London, UK. He has an extensive track record in systems assurance and safety, security, sustainability, knowledge assessment/management methodologies. He has a background in the design and development of advanced control systems for business and safety-critical industrial applications.
Hessami represents the UK on the European Committee for Electrotechnical Standardization (CENELEC) & International Electrotechnical Commission (IEC) – safety systems, hardware & software standards committees. He was appointed by CENELEC as convener of several Working Groups for review of EN50128 Safety-Critical Software Standard and update and restructuring of the software, hardware, and system safety standards in CENELEC.
Ali is also a member of Cyber Security Standardisation SGA16, SG24, and WG26 Groups and started and chairs the IEEE Special Interest Group in Humanitarian Technologies and the Systems Council Chapters in the UK and Ireland Section. In 2017 Ali joined the IEEE Standards Association (SA), initially as a committee member for the new landmark IEEE 7000 standard focused on "Addressing Ethical Concerns in System Design." He was subsequently appointed as the Technical Editor and later the Chair of P7000 working group. In November 2018, he was appointed as the VC and Process Architect of the IEEE's global Ethics Certification Programme for Autonomous & Intelligent Systems (ECPAIS).
Trish advises and trains organisations internationally on Responsible AI (AI/data ethics, policy, governance), and Corporate Digital Responsibility.
Patricia has 20 years' experience as a lawyer in data, technology and regulatory/government affairs and is a registered Solicitor in England and Wales, and the Republic of Ireland. She has authored and edited several works on law and regulation, policy, ethics, and AI.
She is an expert advisor on the Ethics Committee to the UK's Digital Catapult Machine Intelligence Garage working with AI startups, is a Maestro (a title only given to 3 people in the world) and expert advisor "Maestro" on the IEEE's CertifAIEd (previously known as ECPAIS) ethical certification panel, sits on IEEE's P7003 (algorithmic bias)/P2247.4 (adaptive instructional systems)/P7010.1 (AI and ESG/UN SDGS) standards programmes, is a ForHumanity Fellow working on Independent Audit of AI Systems, is Chair of the Society for Computers and Law, and is a non-exec director on the Board of iTechlaw and on the Board of Women Leading in AI. Until 2021, Patricia was on the RSA's online harms advisory panel, whose work contributed to the UK's Online Safety Bill.
Trish is also a linguist and speaks fluently English, French, and German.
Created with